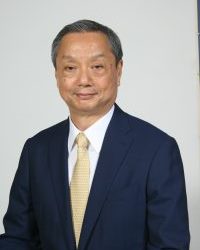 Yasuhiko Amino
Program: MA
Graduated: 1985
Current Position: President, Tozai Asset Management Ltd.
Former Place: Yamaichi International (Europe) Inc. etc.
Do you feel your IUJ experience helped your career?
After graduating from IUJ in 1985, I was immediately assigned to a position in Switzerland, but due to the rich cross-cultural experience during my time at IUJ, I was able to immediately become accustomed to living and working in my new foreign environment.
Additionally, I have attained a habit of logically approaching many issues as a result of IUJ's coursework and active discussion sessions, and I believe this skill has greatly helped me in making important business decisions, even now.
The intensive English course at the beginning of my time at IUJ was especially memorable and I believe this experience had immensely fortified my English abilities, since confidently expressing one's thoughts and ideas in a non-native language is not an easy task.
How do you see IUJ's value today, over 30 years after your graduation?
I believe that what is so remarkable about IUJ is that it is probably the only place in Japan that has an amalgamation of such a diverse and distinguished student body, originating from different countries, and with various cultures, and professional backgrounds. Our firm sponsored a total of 5 IUJ interns in the past, but all of them were very eager to learn, attentive, and professional with respect to the various tasks and research that we assigned to them, and we believe that these internships were an enriching experience to all parties. Going forward, we look forward to the opportunity of further tapping into the worldwide IUJ alumni network to capitalize on the local know-how and relationships of these successful graduates.