"Profound, On-Going Shift in Global Competition"
"Change Leadership for Global Competitive Advantage"
The IUJ MBA was started in 1988 as the first US style business school in Japan, offering all courses in English. Recognized as one of the top 100 global MBAs by the Economist's "Best Business Schools," the IUJ MBA focuses on "Leveraging Emerging Asia for Global Advantage." It delivers the knowledge, skills and mindset required to gain a competitive advantage in the world's fastest-growing economies.
Dean's Message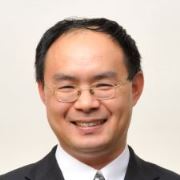 GSIM is dedicated to developing tomorrow's global leaders. We provide students with the opportunity to study and solve the challenges of actual global, national and local businesses. We foster a multinational, multicultural environment in which students have the opportunity to work closely with peers who possess a wide array of skills, perspective and beliefs, through frequent team-based studies and discussions. In addition, students are partnered with researchers and practitioners dedicated to exploring and establishing innovative ideas and managerial insight in their respective fields. IUJ is committed to empowering all members of the GSIM community with the general management knowledge and skills supported by the functional and fundamental knowledge and skills in the belief that the role of GSIM is to send to the society well-rounded general managers who will contribute to the development of their countries and societies.
Links at Enhance Campus Academics
IUJ's strong connections to Japanese businesses, world governments, and world organizations allow us to bring leading professionals into the classrooms as special guest lecturers.