"Profound, On-Going Shift in Global Competition"
"Change Leadership for Global Competitive Advantage"
The IUJ MBA was started in 1988 as the first US-style business school in Japan, offering all courses in English. Recognized as one of the top 100 global MBAs by the Economist's "Best Business Schools," the IUJ MBA focuses on "Leveraging Emerging Asia for Global Advantage." It delivers the knowledge, skills, and mindset required to gain a competitive advantage in the world's fastest-growing economies.

MBA Director Message
GSIM's full-time two-year MBA prepares students for a career as all-round managers who can succeed in today's complicated world. We are unique in that we offer small-size classes and a delicate blend of contents covering both Western and Japanese management ideas. Students can benefit from our comprehensive education, multicultural learning environment, and global opportunities to network.
Within our MBA program students receive a hands-on learning experience through core courses, small group seminars, an integrated research project, and a wide range of electives. MBA students also enjoy the chance to take part in international exchange programs, internships, and a host of exciting events. Our multicultural campus provides unequaled opportunities to build your global network and discover international careers.
Why don't you explore our MBA program and change your life? Realize your full potential for success!
Shinichi Hirose, MBA Program Director
Links at Enhance Campus Academics
IUJ's strong connections to Japanese businesses, world governments, and world organizations allow us to bring leading professionals into the classrooms as special guest lecturers.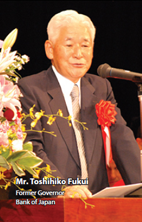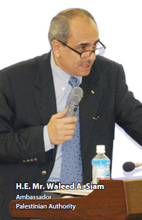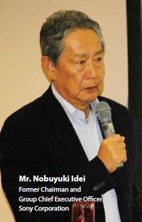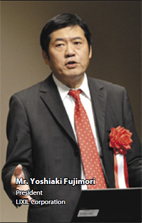 Yasuji Nishiura Class of 1995 (Japan)
In order to be functional in a global business environment, true communication skills, respect and understanding of other cultures, and fairness are the three important capabilities needed. The IUJ education and experience helped me to develop those skills. I also gained a bird's eye-view to oversee and grasp the overall business operations, which is an essential quality of a manager.
General Manager, Marketing Department
Global Mining Business Division
Komatsu Ltd.
Our life-long learning will last forever. Being a student of IUJ has been an enduring investment, one that commenced before admission, was assembled during my time at IUJ, and will flourish after graduation. I have learned and grown beyond my expectations. I am forever grateful!
Special Advisor
Brigadier Gold Limited
IUJ Career Services provided me with many opportunities to meet employers from different industries for recruitment sessions and interviews during my studies in Japan. In addition, I received continuous support from individual sessions in improving my resume and setting my career objectives. Through IUJ Career Services, I managed to obtain both an internship in 2011 and employment after my graduation in Japan, with an offer before graduation!
Management Consulting 
Accenture Japan Ltd.