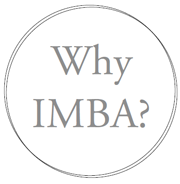 Profound, On-Going Shift in Global Competition
With the rapid rise of emerging mega-markets and the increasingly integrated global economy, global competition today is undergoing a profound shift.
Change Leadership for Global Competitive Advantage
Corporations must proactively initiate change to create competitive advantage over their rivals. Such initiatives are of cross-functional integrative in nature as disconnected functional moves rarely lead to competitive advantage. Thus, today's global competition requires a critical pool of global managers who can work across boundaries of business functions and mobilize their business as an integrated whole. The IMBA program aims to train global management human resources.
IUJ Students Diversity
---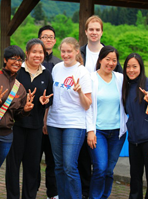 The International University of Japan is the home to nearly 400 graduate-level students from more than 45 countries each and every year. Because IUJ is located in the beautiful countryside of Japan, we have a thriving, multi-cultural, multi-ethnic, multi-religious campus environment that provides each of our students with the cultural sensitivity and insights required to lead a global company.
After 30 years, IUJ now has more than 3,000 alumni living and working in more than 100 countries around the world. Therefore, anywhere in the world that you are interested in operating your business, or establishing strong partnerships, it is highly likely that an IUJ alumnus will be there to collaborate with your efforts.
Team Projects
---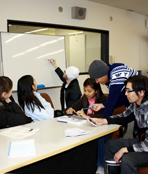 Our programs provide the ideal opportunity to take on leadership roles through team projects across many of our courses. Through working with international colleagues on case challenges as well as real business projects, all participants in our IMBA program will gain new insights into how to eff ectively lead cross-functional, global teams. Additionally, every student will be exposed to new ways of thinking and analyzing the materials provided in order to create the most eff ective solutions to course projects together with their colleagues.
Interaction with Exchange Students
                from Top Business Schools Worldwide
---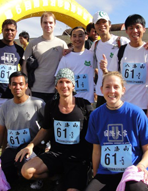 The International University of Japan has ongoing partnerships with many other world-class business schools around the world. From China and India, to the United States, Europe and Australia, every year our Business School welcomes international exchange students from all around the world to our campus.
Summer Capstone Courses
---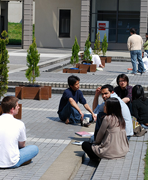 Capstone courses are the final, wrap-up for the IMBA program. Taken in the summer months prior to graduation, they integrate elements from multiple courses already completed to address timely managerial issues and challenges of competitive importance. Capstone courses consist of three one-credit courses; "International Career Development", "Leadership Bootcamp", and "Strategy Simulation", which all reflect emerging issues of global competition.
Senior Advisor's Message
---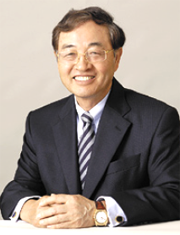 In 2012, IUJ marks its 30th anniversary, and I'm very pleased to announce the  launch of a new program, the Intensive MBA, or IMBA, in commemoration of this institutional juncture. The IMBA is specifically designed for fast-track  managers who are expected to lead their business enterprise in today's global competitive environment. We proudly offer an intensively cross-functional and  cross-cultural educational platform to develop well-rounded global business leaders. Please join the new IMBA program and experience the value that IUJ offers.
Masakatsu Mori
Senior Advisor and Former President of IUJ
After graduating from IUJ in 1990, I have worked for more than 10 years overseas. I am now in Hong Kong where "pan-Asia" is the key word. My experiences at IUJ have always been the strong foundation which has enabled me to work with people from various backgrounds. Likewise, this new effi cient and intensive programme will help you to obtain the basic skill set needed to perform in a global as well as "pan-Asia" context.
President and CEO
Mizuho Securities Asia
Japan is now facing one of her most challenging times where the historical success is creating an obstacle in itself, while the need for innovation and leadership for change is of topmost priority for the continuation of success. Japan's population is ageing, and consumers and market requirements are shifting, making it even more diffi cult to foresee the future. In such times, there is an immense need for leaders who can work in a global environment and drive the change. The IUJ Intensive MBA can help potential change leaders to bring outthe best in themselves in a short period of time. During the program, they can also reflect on, and prepare for, the possible new scenarios that will infl uence all of us in the very near future.
Class of 1996
President
Aeon Global SCM
Ibelieve my experience at the International University of Japan (IUJ) cannot be substituted by any other experience.the series of study and research activities provided valuable opportunities similar to top management experiences. Such activities were challenged under a very diversifi ed environment. It is not easy to fi nd a place where you can participate in such a globalized community. the faculty has vast expertise while students have diff erent backgrounds and nationalities. Studying at IUJ means not only a chance to develop sophisticated business management knowledge but also to broaden your global human network.
Business Planning Manager
SONY Corporation