IUJ is pleased to offer our successful applicants a variety of scholarship support to attend our degree programs. Matches are made on a competitive basis, at the time of Admissions, and based on the objectives of our various partner organizations, companies and foundations. Below is a quick list of the types of scholarships that applicants may be matched with, both directly by IUJ, through nominations from IUJ, and by independent applications with requests to join the IUJ community.
IUJ would like to take this opportunity to extend our gratitude to our scholarship providers that make it possible for so many diverse and talented people to study at IUJ. Thank you.
For full details on each, please click on the PDF file below.
(A) IUJ Scholarship Guidelines for Non-Japanese Applicants
Non-Japanese IUJ applicants who do not have sufficient funds can apply for scholarship(s) at the time of application to IUJ academic programs. Please read the information carefully and apply for appropriate scholarship(s). Scholarship information is subject to change.
If you would like to apply for the scholarship:
Read the IUJ Scholarship Guidelines as linked above
Start an Online Application.
In Phase 2 of the Online Application, you will find a Scholarship application to fill in.
Complete and submit the Scholarship application by the Admissions Deadline
The Admissions Committee considered scholarship awards along with the Admissions decisions.
The British Council IELTS Prize: The Prize is awarded to high-calibre individuals with the motivation to develop their career in their chosen field, and who demonstrate the potential to contribute to society what they have gained from their undergraduate or postgraduate study experience. This Prize is for applicants who aim at starting their placement in academic year 2017/18. Submission deadline is 6PM on December 31, 2016 Japan time.
Note to those from Turkey: Successful applicants may contact TEV for scholarship support covering round trip airfare between Japan and Turkey to attend IUJ.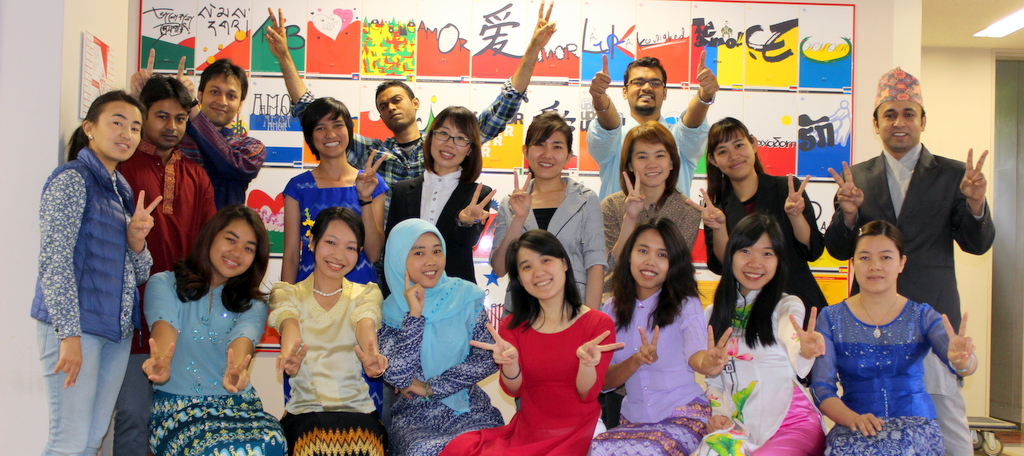 Good luck to those who need financial support to attend IUJ! We hope you can join our many alumni, like Anja,  Angga and Sinta highlighted below, in exciting careers after receiving the generous support from our scholarship partners.
Joint Japan/World Bank Graduate Scholarship Program (JJWBGSP)
You are encouraged to apply for this scholarship if you:
* are from one of the World Bank developing member countries,
* are applying for IRP, IDP, or PMPP as the World Bank's "Preferred Programs," and
* have 3 years or more of recent development-related experience after earning a Bachelor (or equivalent) degree.
If you wish to apply for this scholarship or learn about it, please access their official site for details. Please note that the application form can be accessed only during the period between February 22 and April 12, 2018.
Please view the following flyers in various languages.
English, Spanish, Russian, French, Chinese, Portuguese, and Arabic
Those who would like to apply for scholarships through the Japanese Government (MEXT) with Embassy Recommendation, please read below.
MEXT scholarship applications are finalized about 13 months prior to coming to IUJ in September, each year. The process starts 1.5 years before the start of your IUJ program.
For consideration, contact the Japanese embassy or consulate nearest you for the application form and their schedule. After you pass the preliminary screening conducted by the Embassy or Consulate, contact IUJ (we are not allowed to help you before then). Please contact IUJ as soon as possible after passing the screening in order to allow enough time to complete the process considering summer holidays. IUJ will ask for TOEFL, IELTS or TOIEC scores, and for the MBA candidates a GMAT score (or GRE for some that qualify), and other supportive documents.
Note: IUJ will accept MEXT scholars only for the period needed to complete the degree for which the scholar plans to enroll. An additional 6 months of Japanese language training is not necessary for MEXT scholars who enroll at IUJ.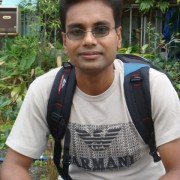 Mr. Anjan Kumar Saha (IDP) IUJ Class of 2009, Currently with the Ministry of Finance, Bangladesh, as Deputy Commissioner of Taxes, National Board of Revenue. He benefited from the generous support of JICA on the JDS program 

.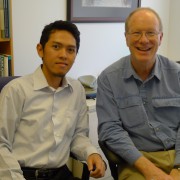 Mr. Angga Pradesha, (IDP) IUJ Class of 2012. Currently a Senior Research Assistant under Dr. Sherman Robinson, International Food Policy Research Institute, Washington DC.

Ms. Sinta Marito, MBA Class of 2014, currently with PT Bank Mandiri (Persero), Tbk, Indonesia. She benefited from the generous support of Sky Perfect JSAT Corporation 

.
(B) IUJ Scholarship Guidelines for Japanese
&

Nikkei Applicants
Japanese or Nikkei IUJ applicants who do not have sufficient funds can apply for scholarship(s) at the time of application to IUJ academic programs. Please read the information carefully (link provided above) and apply for appropriate scholarship(s). Scholarship information is subject to change.
Scholarships available after starting class at IUJ
In addition to the scholarships you may be offered before arriving at IUJ, there are a few scholarships you may try for (depending on your academic and financial needs status) after your IUJ education begins. The OSS staff provides application instructions on the campus bulletin board in a timely manner.
Please click the link to learn about scholarships after starting class at IUJ.
Scholarships Applicable after starting class at IUJ
Scholarships to look into not supported by IUJ (IUJ can only provide these links, but cannot provide support in the application or awards, nor can we answer your questions about the information provided. Links are here just as a service and facilitation of your own research. We hope it helps!)
Technical fields stipend for female students – NEW & limited time
In addition, a new scholarship for female students in technical fields (most probably applicable to IUJ Ebiz students) is now available.  The award is USD5,000 plus a year of mentoring by the tech professionals of Toptal.  Applications are taken directly by the hosting institution, and details are at http://www.toptal.com/scholarships   One award is made per month through November 2016.