Counseling Services
Welcome to IUJ Counseling Room site.
WHAT IS COUNSELING!? ~COUNSELING CAN BE ONE OF YOUR TOOLS~
Most of you have come to IUJ far away from your home. You have come to achieve something you desire for future. An opportunity like this may not come to everyone at a right moment. You have worked hard and you made it happen.
However, sometimes, you experience unexpected situations that is beyond your control, or things turned out differently from your expectations. When it happens, it can be much harder to deal with it while you are in a different cultural environment, so simply, handling it on your own is not the best way. So how about using an alternative resource?
So, you cannot always control everything that happens to you. For example, a natural disaster, a war, sickness, financial issues, or a crisis of family members. Probably you have learned and known that so much already. When you are away from a familiar environment and situation raises, you probably need some new ways of coping. Your regular habits, tools, or friends and families that have helped you to deal with difficult times in past may not be accessible this time.
Consequently, it can lead you at risk of getting sick physically and mentally if you push yourself too hard.
This is why, you try using new tools whatever you are able to access to, in order to obtain your degree and even enjoy your time at IUJ.
So reasons and topics that each person bring to the counseling session is so different that you cannot guess what his/her counseling was for. In other words, anyone can come and tell me what is about.
Services Guide
We offer various type of services.
Individual Therapy (55mintes/Per Session)
 Other Professional Services (please scroll down to the section ↓)
 IUJ Family Support Services IUJ家族サポートサービス (please scroll down to the section ↓)
Counseling Newsletters  "IUJ Counseling Today" ⇨ The latest edition ☞ The past editions
Who can make counseling appointment?
IUJ counseling services are available to students, staff, faculty, and their family members. The counseling is strictly confidential between you and the therapist (counselor). カウンセリングはIUJ学生・教職員・またはそのご家族がご利用になれます。守秘義務をもって対応させていただきます。
How to make appointments?
For the weekday counseling service is available during the office hours. Mon-Friday 9:30AM-6:00 PM
You may contact directly to the counseling room via email or phone to request your time
⇨CONTACT INFORMATION  (Check Google Calendar for scheduling)
If the door is open, you can walk into the office and make an appointment directly at the site. If there are some specific symptoms that you are aware, please tell IUJ counselor when you make contact. ☞ See some common symptoms
Office Locations
The counseling office is located on the 2nd floor of the MLIC Building, near the Language Faculty Offices. Take the staircase right by the entrance area in the lobby. You can knock and come into the office whenever the door is open.
Other professional services:Doctor's Consultations for Physical Concerns
For Students: If you would like to seek advice for physical concerns, you can also make appointments for doctor's consultations. The appointment schedules will be announced by Office of Student Services (OSS) in advance. For making appointment or more details, please visit the directly:LINK
For the weekday counseling appointment, you DO NOT need this.
For staff and faculties: for any appointment including the medical consultations can be made directly through counseling office via email or phone. You DO NOT need to submit the form through the appointment directly.
For a family member of IUJ student/staff/faculty IUJ家族医療相談: any appointment, including the medical consultations, can be made directly through counseling office via email or phone. You DO NOT need to submit the form through the appointment page directly.
IUJ Family Support Services  IUJ家族サポートサービス
Adjusting to the new environment is not easy for everyone, and family members of students and faculties are not the exceptions. If you don't understand Japanese, don't know what to do about children's education, how to write a note, where to go shopping, how to build your lifestyle in the new city, difficulty adjusting, etc., please do not hesitate to reach the counseling office. Although it is still confidential, (unless you wish me to contact to other helpful resources on behalf), please consider it as a casual walk-in consultation; the official counseling session can be set up as your request. ⇨CONTACT INFORMATION 
学生家族または教職員家族の方にとっても、新しい環境での生活に適応するのは簡単なことばかりではありません。何かお困りのことがあれば気軽にご連絡ください。そうしたご相談の場合でも、ご希望がない限りは守秘義務扱いでご相談をお受けしますがカウンセリングではありません。カウンセリングをご希望の場合はその旨をお伝えください。お問い合わせまたは申し込みは、メール、電話、もしくは直接オフィスでお受けできます。⇨CONTACT INFORMATION 
QUESTIONS??
If you do not know how and to where you can go to ask for services, please free to call or email to the counseling office. Also, for students with any general questions about your campus life or concerns, Office of Student Services, will be happy to assist and guide you to the right place.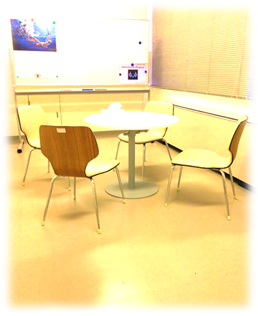 Newsletter "IUJ Counseling Today"
NO.14 issue