Updated: December 6, 2016
 Activity date : 90 minutes fortnightly
 Activity time :
Coordinator : Roselyn Asante, Mmokele, Phatsimo Rosebud, Souleymane Tiendrebeogo
Contact : commclub@iuj.ac.jp
The art of communication is the art of leadership- James Humes
Mission
To provide a relaxed platform where IUJ students can build their self-confidence, communication and leadership skills.
Goal
To facilitate personal and professional growth of members through increased self-confidence, clearer communication and improved leadership skills.
To reinforce presentation skills and increase self-awareness through continued practice and constructive feedback.
To create opportunity for students to receive positive mentorship from faculty advisors and provide access to more communication techniques, tips and resources.
To connect professionals who are passionate about communication for mutually supportive relationships.
To promote interest in effective communication among IUJ students.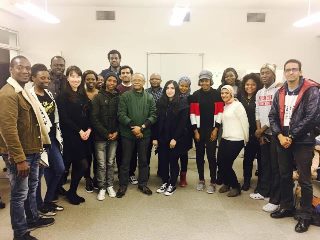 Activity time :
6:00 p.m.
Coordinator : Lué Yarayara Judith Mireille
Contact : mireille@iuj.ac.jp
Practicing Japanese martial art Aikido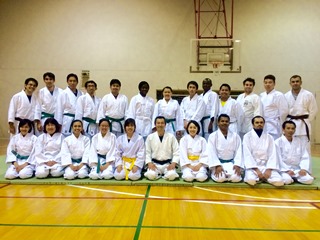 Activity date: Tuesday and Friday
Activity time: 18:00-20:00
Coordinator: Saker Abdulla Abu
Contact: saker@iuj.ac.jp
Badminton Club is working on arranging regular practice sessions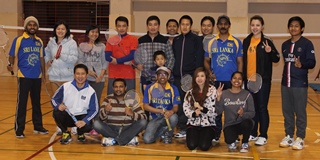 Activity date: Monday and Thursday
Activity time: 19h30 to 21h00
Coordinator: NTINDEKURE Medard
Contact: mntindek@iuj.ac.jp
Friendly club gathered by the love of basketball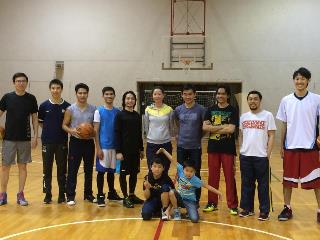 Activity date: Saturday & Sunday
Activity time: Afternoon
Coordinator: Khan, Tilla
Contact: tkhan@iuj.ac.jp
Cricket is a sport basically created for fun and enjoyment. The will coordinate two tournaments for club members to enjoy playing cricket in IUJ. We also give trainings for new learners to improve their bating, bowling and fielding skills.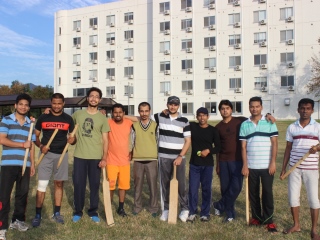 Finance and Investment club
Activity date: one day
Activity time: NA
Coordinator: Stuti Bist
Contact: b.stuti@iuj.ac.jp
Related to finance and investment activities.
Activity dates: Wednesday, Thursday & Sunday
Activity time: 18:00-20:00
Coordinator:  Boualil, Mohamed Saad and Chapman, Nicholas William
Contact: boualil@iuj.ac.jp, nchapman@iuj.ac.jp
A group of football enthusiasts either interested in playing, learning to play or just watch. We take part in off campus tournament at Nakoaga Univ. each year.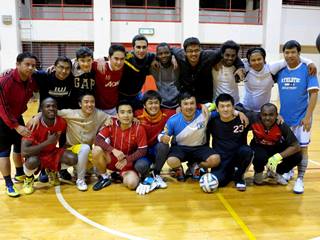 Activity date: Monday and Sunday
Activity time: 16:00 – 18:00 & 15:00 – 17:00
Coordinator:  Borra, Marie Therese Meris
Contact: mtmborra@iuj.ac.jp
Practice throwing and catching Frisbee which requires some skills. Allowing students to learn how to throw properly and techniques of catching it smoothly.
Activity date: Mondays and weekends
Activity time: Lunch time,evenings
Coordinator: Elfazazi nabila
Contact: elfazazi@iuj.ac.jp
Inspiring and empowering IUJ ladies by organizing table talks on success stories in business ,entrepreneurship and leadership of women around the world,as well as facilitating cultural exchange by organizing movie nights, ladies night out ,pot lucks,trips …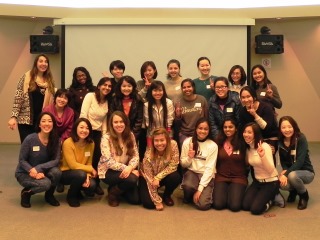 Activity date: Saturday
Activity time: 15:00 – 17:00
Coordinator: Mondejar, Michael
Contact: mjm2229@iuj.ac.jp
Explanation of the Club: A modern Japanese non-combative martial art, associated with Japanese wooden swords.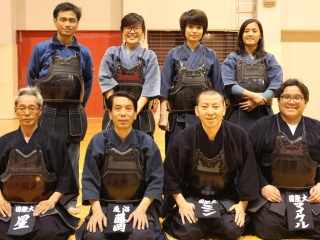 Activity date: Thursday or Friday
Activity time: 8-9 pm
Coordinator: Feruz Rakhimov, Houda Elfatni
Contact: feruz@iuj.ac.jp
The club of the IUJ students who interested in marketing.
Activity date: Thursday
Activity time: 7 pm
Coordinator: Gulshat Kutushova
Contact: kgulshat@iuj.ac.jp
Club for people interested in music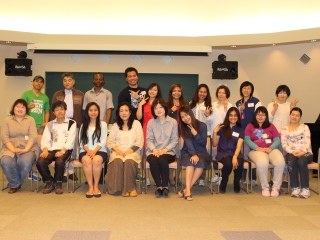 Activity date: 5 days
Activity time: 1hour 30minutes per session
Coordinator: Dennis Tlaang
Contact: dennis@iuj.ac.jp
Social running club for runners of all abilities.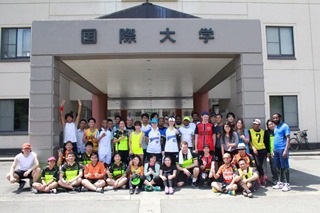 S.A.L.A.M. ( Sharing Arabic Learnings via Arab Mates)
Activity date: Tuesday, Wednesday and Thursday
Activity time: 9:00pm – 10:00pm
Coordinator: Younes IDRASSI
Contact: idrassiy@iuj.ac.jp
Teaching Arabic language and increasing awareness of Arabic culture
Activity date: Thursday and Saturday
Activity time: 4-7 p.m.
Coordinator: Bate Moses Ayuk
Contact: mosiro30@iuj.ac.jp
Play of table tennis game: Organize training sessions & competitions in and out IUJ
Activity date: Everyday
Activity time: till 10pm
Coordinator: Saidi Nouredine
Contact: n.saidi@iuj.ac.jp
Long Tennis club 🙂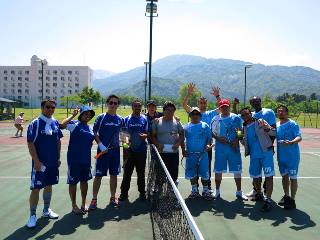 Activity date: Tuesdays and Saturdays
Activity time: 20:00 to 22:00 and 16:30 19:30
Coordinator: Choidorj Chimgerel
Contact: chimee@iuj.ac.jp
Practicing volleyball while having fun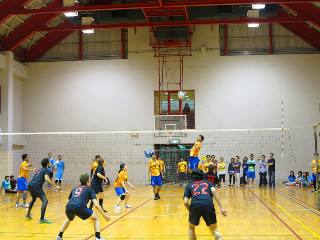 Activity date: Sunday
Activity time: 8:00 – 9:00 (Yoga) & 9:00 – 10:00 (Mindfulness)
Coordinator: N. S. Cooray
Contact: cooray@iuj.ac.jp
"The Art of Living Yoga is a holistic way of life that integrates all elements of ancient knowledge of Yoga, to make a prayerful discipline uniting the body, mind and soul. Along with the series of simple, yet effective yoga postures and breathing techniques, a greater emphasis is placed on the inner experience of meditation, for the well-being of mind and other hidden elements of human existence. We believe when one is in harmony within, the journey through life becomes calmer, happier and more fulfilled. The most important benefit of yoga is physical and mental therapy. The aging process, which is largely an artificial condition, caused mainly by autointoxication or self-poisoning, can be slowed down by practicing yoga. By keeping the body clean, flexible and well lubricated, we can significantly reduce the catabolic process of cell deterioration". Some of the benefits of yoga: Promotes well-being of mind and body; Promotes psycho-neuro immunity; Reduces anxiety and tension; Enhances human capability; Enhances self-confidence; Develops personality; and Refinement of consciousness. Arunachalam, Srikantha (2014).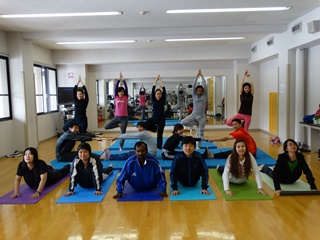 Activity date: Tuesday and Friday
Activity time: 8pm to 9pm
Coordinator: Danielle Jones
Contact: Djones@iuj.ac.jp
Dance fitness class