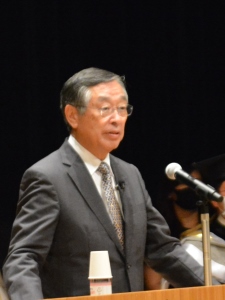 President Speech, Graduation Ceremony: President Hiroyuki Itami 
Today is a very special day for all of us who gather here, as well as for those family members of graduating students who cannot gather here but have to participate remotely from campus.
This is not only the day which marks the end of your long academic journey at International University of Japan, but also the day we can celebrate the end of a very stressful spring term without anyone infected by COVID-19 virus on our campus…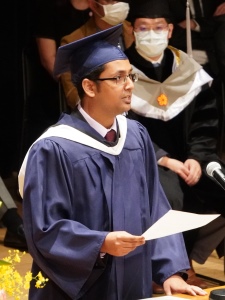 Graduate School of International Relations Valedictorian: Reza, Kazi Mahmudur
At the dawn of crisis, we, the class of 2020, mourn for the losses of the world due to Covid-19 that is still prevailing. Expecting the cursed days will be over, and we gathered here to celebrate the success of the hard work. However, I am honoured to get the chance of expressing my feelings about my IUJ days before you all today as a representative of GSIR class of 2020 and deliver the valediction….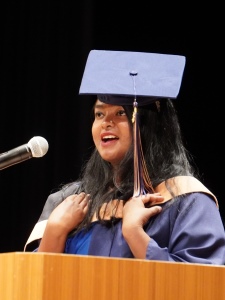 Graduate School of International Management Valedictorian: Rahman, Mehnaz
A very good morning to President Itami, Respected faculty members and staff & my dear friends. It is a great privilege to represent GSIM 2020 batch in today's graceful ceremony.
First and foremost, I would like to thank my parents, my grandparents, uncle and aunts for their constant moral support. I dreamt of a graduation ceremony with my parents beside me. However, I hope I made you proud ammu and abbu…