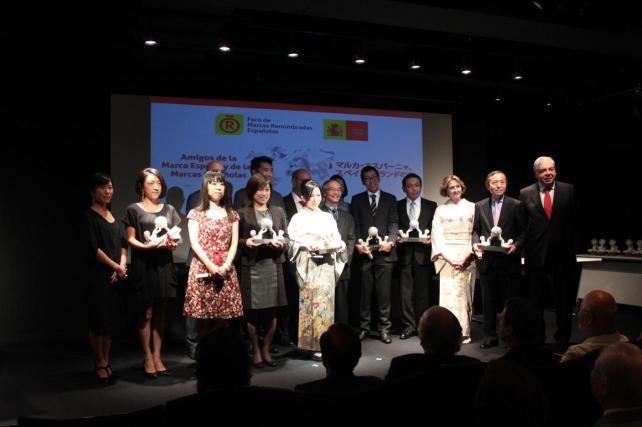 Public Relations
Oct. 1, 2014
On 29th September 2014 IUJ GSIM's Dean K Kase was granted at the Cervantes Institute in Tokyo the title of friend of Spanish Brand by the Forum of Renowned Brands belonging to the Spanish Government in recognition of his contribution to the relationships between Spain and Japan, and along with a "diploma" for the appointment a Lladró figure was given to him by the Spanish authorities including the Secretary of State of Spain's Ministry of Economy and the Spanish Ambassador.
The Forum's members include Zara, Mango, IESE Business School, Freixenet, El Real Madrid, El Barça, etc., etc.
Other appointees were Go Osaka (the author of the novel "the Red Star of Cadiz"), Yoko Komatsubara (a Flamenco dancer), Yuki Amami (an actress), Kintetsu (a railway company group), etc.
https://www.iuj.ac.jp/wp-content/uploads/2015/01/2356.jpg
427
642
zawzaw
zawzaw
2015-01-04 19:38:28
2015-01-04 19:40:11
Dean Kase was granted the title of friend of Spanish Brand