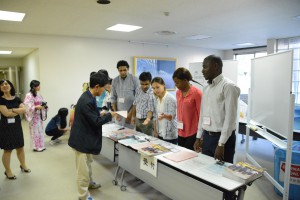 Presentations by International students who study the Japanese language were held on May 27th at IUJ's MLIC hall.
Many International students take Japanese language classes as one of their electives. The Japanese Language program hosts an annual event to allow them to display their growing language skills to local Japanese residents.
Many local people came and heard presentations in Japanese by International IUJ students and presentations in English by local junior high school students. Afterwards, a party was held and all the
participants enjoyed it very much.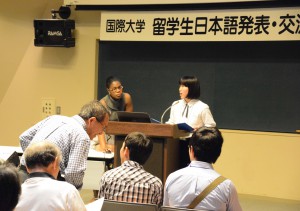 This annual event has been held every year since 1993, it's become the 24th event where our IUJ students show their language skills and enjoy communicating both in some Japanese and English with local residents around the campus.
https://www.iuj.ac.jp/wp-content/uploads/2016/05/DSC_7711.jpg
4000
6000
President Office
President Office
2016-05-30 10:55:12
2016-05-30 14:44:29
Presentations by International students who study the Japanese