We held "IUJ-ULIS Hanoi Office 1st Symposium" on May 21st 2016.
We have three guest speakers and more than 60 participants.
This symposium will be held to share the information on our expanding project (Top Global University Project by Ministry of Education, Culture, Sports, Science and Technology) and also further strengthen our relationships between institutions, Japanese-owned companies in Vietnam and alumni of International University of Japan.
Symposium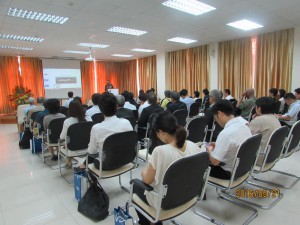 Reception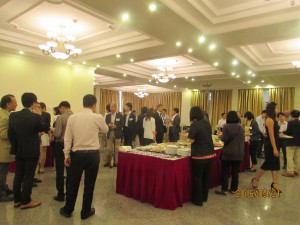 Contact:
IUJ-VNU ULIS Hanoi Cooperative Office
Add: P104,Tang 1, Nha A4, DHNN, So 1 Pham Van Dong, Cau Giay, Ha Noi, Viet Nam
TEL: +84-4-6680-3462
E-MAIL iujhanoi@iuj.ac.jp
https://www.iuj.ac.jp/wp-content/uploads/2016/05/IMG_1416.jpg
1200
1600
Top Global University Project
Top Global University Project
2016-05-25 11:52:22
2016-05-25 12:14:43
IUJ held "IUJ-ULIS Hanoi Office 1st Symposium" in Vietnam