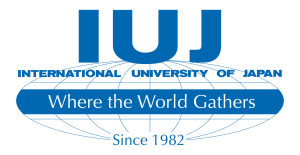 Looking to further your education? The International University of Japan is holding an online information session on Saturday, November 16th from 10am until 11am, to give prospective students insight into what the school has to offer.

IUJ was established in 1982 as the first English-language graduate school in Japan. Currently, 320 students from 55 countries undertake studies at the university, with alumni hailing from a total of 136 countries. It truly lives up to being the university Where the World Gathers.

IUJ is a school that is continually growing – not just by the number of countries that students hail from, but in its international standing. The Graduate School of International Management proudly obtained accreditation from AACSB in 2018, and a new master's program the Japanese-Global Development Program was established to provide students the opportunity to learn universal development and growth logic in the fields of politics, economy and management, using Japan's experiences in economic development and corporate growth as basic case materials.

This information session is applicable to those interested in applying to IUJ for the 2020 academic year or in the near future. The event will give participants the opportunity to find out more about what the university has to offer, as well as the chance to meet current students and alumni for first hand accounts of their experiences with the school.

=======
Online Informatioin Session
Date: Saturday, November 16th
Time: 10AM-11AM

The session will be held by using Zoom.
Detail will be sent to you by mail.
=======

Please fill out the Application Form for your attendance.

For more about our university, visit www.iuj.ac.jp/about/education/ and our online brochure.

If you've been wondering about studying here at IUJ, please hear from our students and student voices about why IUJ is so great.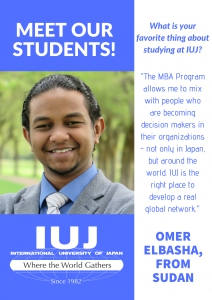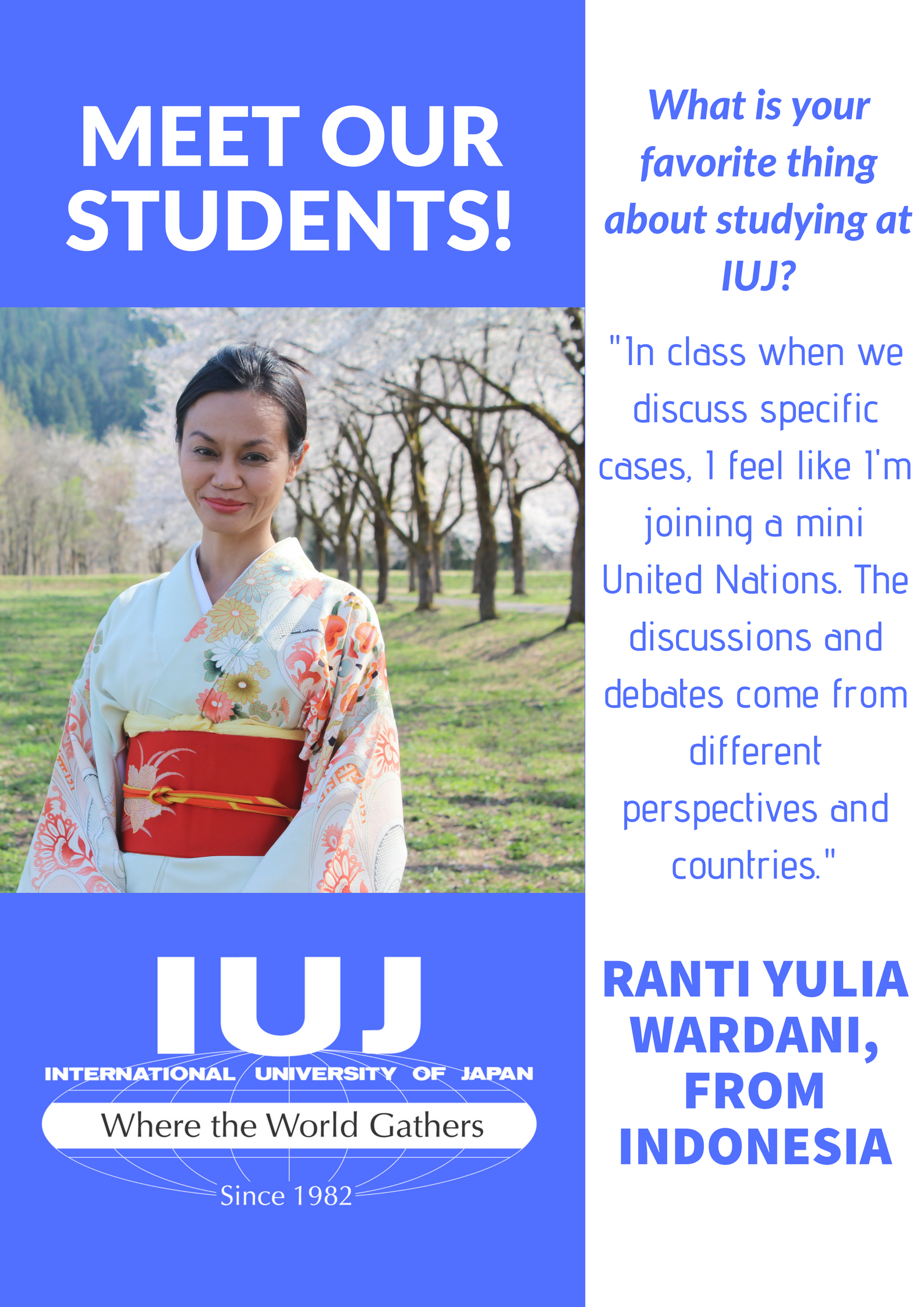 Contact:
Office of Admissions and Career Support (OACS)
E-mail: contact@iuj.ac.jp
Phone: 025-779-1104
https://www.iuj.ac.jp/wp-content/uploads/2019/10/Online-Info-Session_Nov16.png
100
260
Public Relations
Public Relations
2019-10-06 11:25:06
2019-10-06 11:27:25
IUJ is holding an online information session on Saturday, November 16th