IUJ invites you to its annual school festival International Festival (Open Day).
Learn about each country, Feast your eyes on a 3-hour stage show displaying some of the 60 cultures on our campus, including Japan.
This year, with COVID protocols in place, we are asking our visitors to pre-register to enter campus to help with a smooth check in.

=======================================
International Festival 2022 (Open Day)
Date: Saturday, May 28th, 2022
Time: 1 PM – 7 PM
Part 1: Around the World @IUJ
1 PM – 3 PM
Classrooms
Lecture Series
1:30 PM – Laos
2:00 PM – Uganda & Botswana
2:30 PM – Vietnam
The lecture series will be live streamed on our official Youtube channel @tubeiuj
Part 2: Culti Fiesta
3 PM – 7 PM
Gym
The Culti Fiesta will be live streamed on our official Youtube channel @tubeiuj
=======================================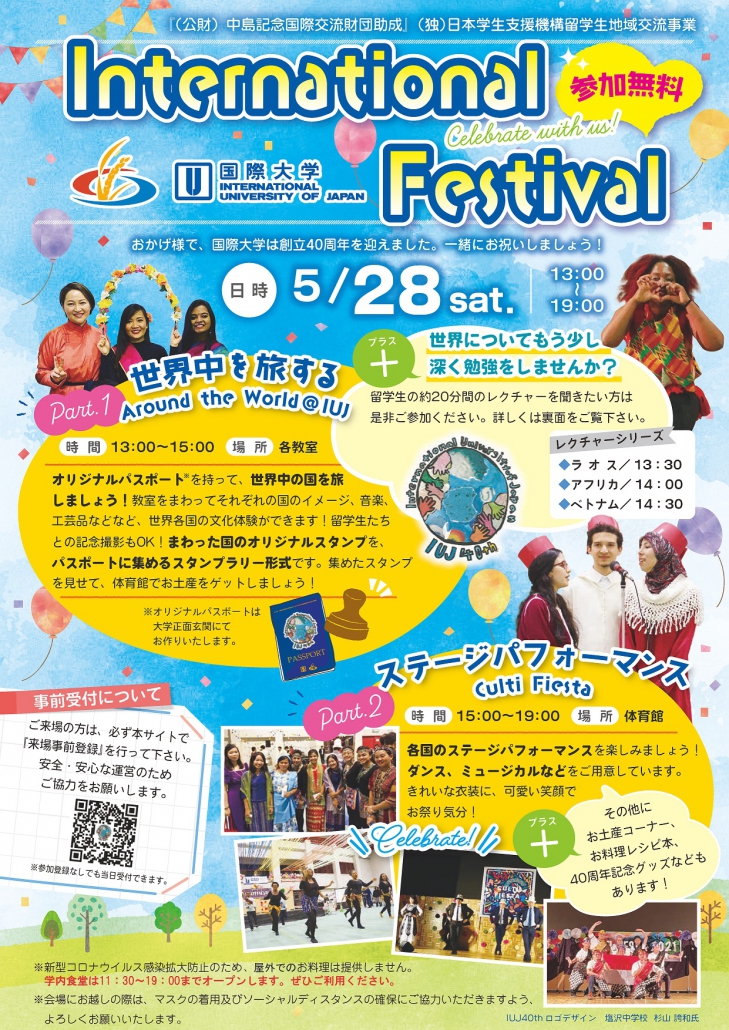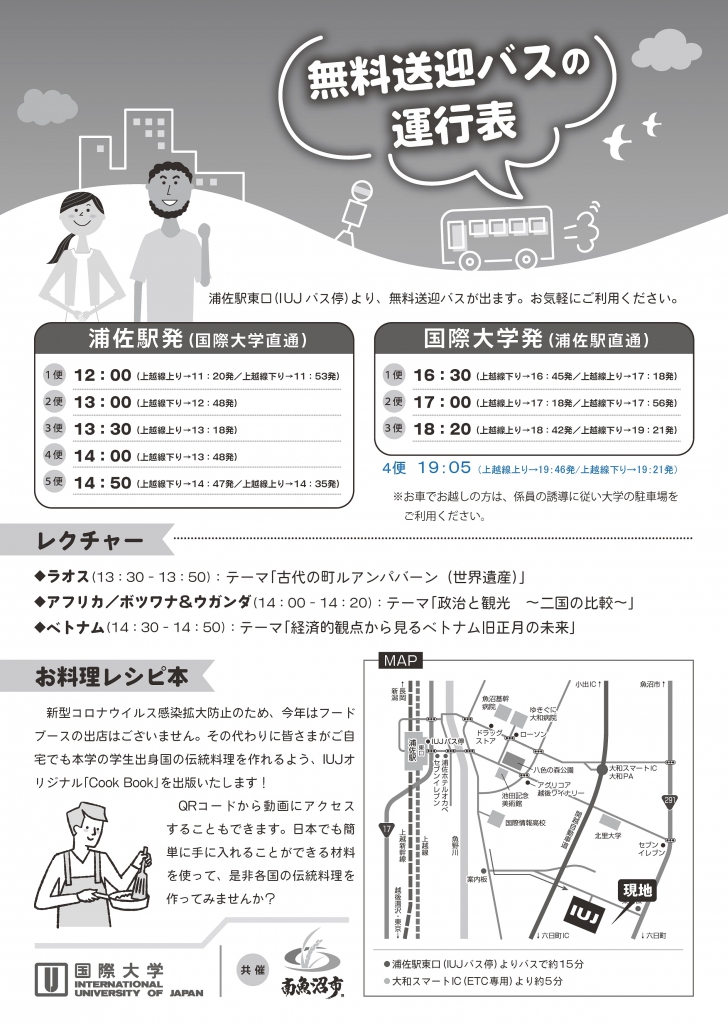 Contact:
Office of Student Service
025-779-1103
https://www.iuj.ac.jp/wp-content/uploads/2022/04/eyecatch_JP.png
170
234
Public Relations
Public Relations
2022-04-28 11:44:53
2022-05-20 16:44:03
International Festival (Open Day) 2022 Coming soon! Saturday, May 28th