The Cross-Cultural Management Program for Niigata prefecture companies was held supported by Niigata prefectural government as follows:
・Date: Thursday, 27th June – Saturday, 29th June, 2019
・Venue: IUJ Campus
・Number of participants:9 (from 8 companies)
・Number of IUJ facilitators : 7 (from Vietnam, Uzbekistan, Nepal, Bangladesh and Madagascar)
・Main topics:Understanding and experience of multi culture, Overview of the country and History of each region, Diversity & Team management, Motivation, Cross-Cultural Communication, Global Competitiveness and Action Plan for global business (Team presentation).
This program is designed for companies in Niigata prefecture to acquire knowledge and skill to expand their business to the world. The participants also have chance to meet IUJ facilitator students from different countries to exchange ideas for networking and global mindset.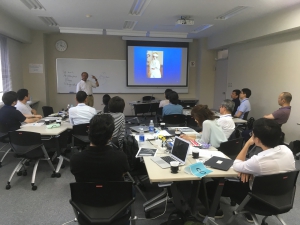 Cross-Cultural Communication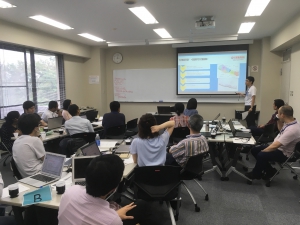 Team presentation
https://www.iuj.ac.jp/wp-content/uploads/2019/07/A71T3765.jpg
3264
4896
Office of Recruitment
Office of Recruitment
2019-07-01 16:22:32
2019-07-04 15:49:26
Cross-Cultural Management Program for Niigata prefecture companies was held