The Graduate School of International Management (GSIM) conferred the Beta Gamma Sigma (BGS) certificates to its first batch of BGS lifetime members. Dean Li congratulated the recipients, introduced the history of BGS, and emphasized the principles the BGS. IUJ President Itami also presented at the ceremony.
The recipients:
El Mehdi Er Raqabi
Yousra Ouahabi Al Hassani
Omer Awad Elbasha Mohammedahmed
Narayan Timilsina
Aung Zaw Tun
Shukurlla Gafurov
Davgadorj Puntsag
Nguyen Minh Quan
Doan Minh Tram
About Beta Gamma Sigma:
Founded in 1913, Beta Gamma Sigma is the international business honor society for AACSB-accredited schools, which are the top 5% of business school programs around the world. Inducted as students, BGS members go on to serve in critical and leadership roles in corporate, entrepreneurial, government, non-profit, and academic sectors.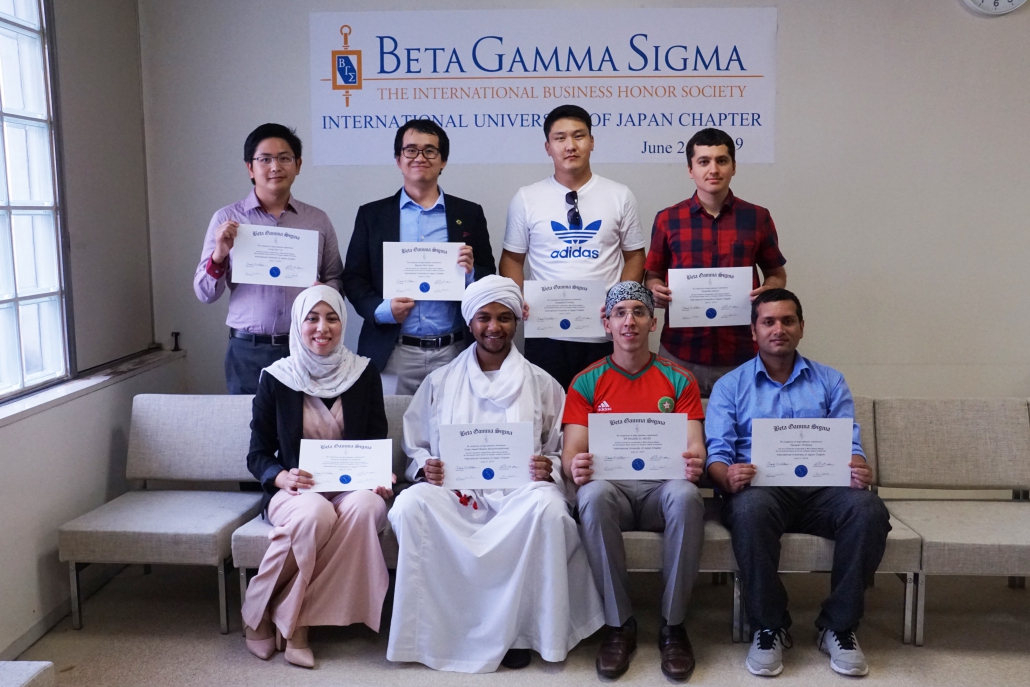 ===
Public Relations
Office of Admissions and Career Support
media@iuj.ac.jp
===
https://www.iuj.ac.jp/wp-content/uploads/2019/07/DSC00845.jpg
4000
6000
Public Relations
Public Relations
2019-07-05 09:52:46
2019-07-08 08:51:20
GSIM conferred the BGS certificates to its first batch of BGS lifetime members