On Saturday June 8th, IUJ hosted "The Journey", a special campus event where six students shared their own life journeys with the audience. The presentations were moving and thought provoking, with each speaker bringing unique perspectives and experiences to the table.

Nguyên Thuy Duong
"Micro Moments that shape who we are"
Duong spoke about the idea of micro moments having the ability to alter who we are. Often, people assume that big life events are what shapes a person, but the significance of micro moments can't be underestimated since they compound and accumulate. Micro moments also have the power to change someone else's day – you may smile at someone when passing them by, hold a door open for someone, or give heavier weights a try when working out. Duong mentioned that all it takes is a fraction of a section to change a life, and she has noticed this in her own life – particularly when it comes to studying here in Japan. She spoke of her studies here at IUJ making her feel "fearless and visible."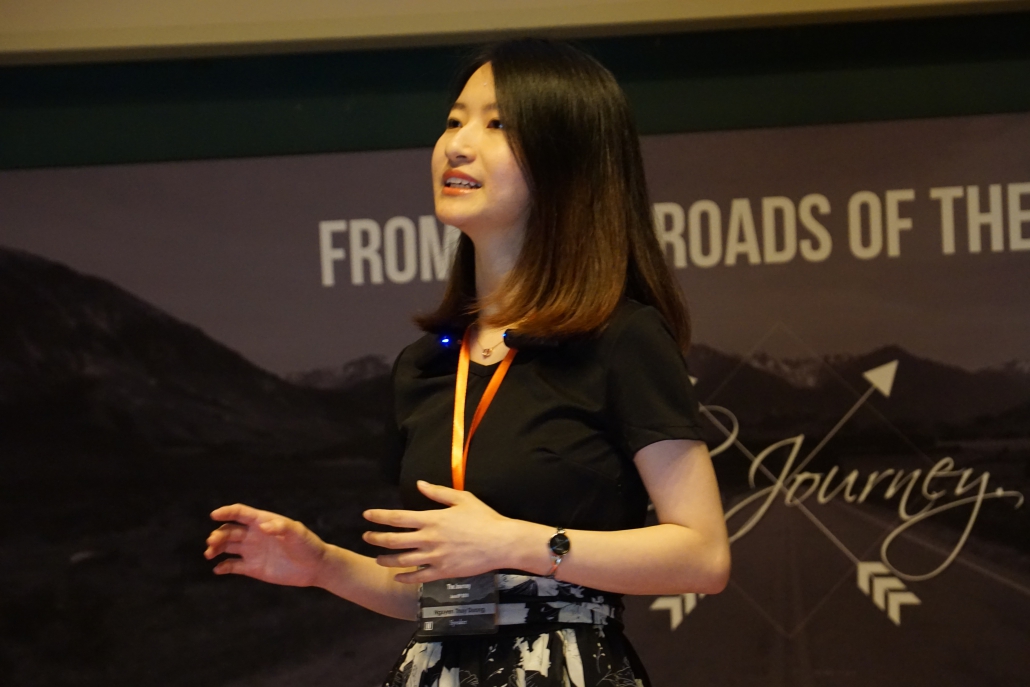 Ryosuke Hanada
"What I found when I tried to talk about Japan"
Ryosuke spoke to the audience about the concept of examining our own cultures. In a diverse multinational environment like IUJ, he found many people asking him questions about Japan that he simply couldn't answer because he'd never thought about them before. He spoke about the idea that a fish cannot see the water they're swimming in, and similarly if we're not consciously observing our cultures there are many things we won't notice unless questioned about them. Self examination and handling cultural differences are just two things that he has learned during his time at IUJ.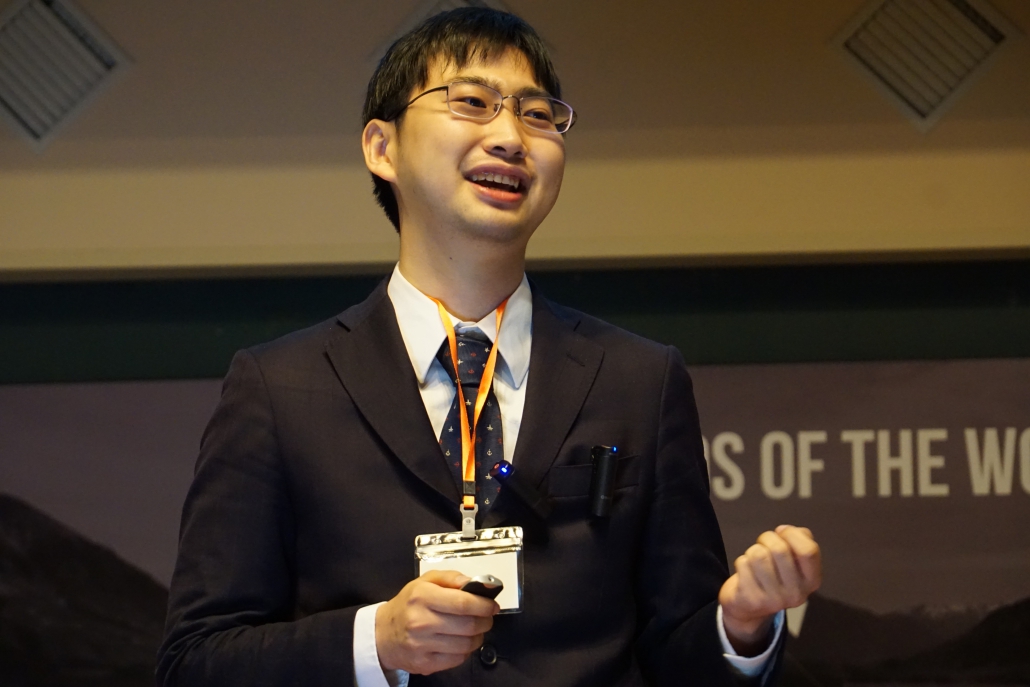 Alisi Olelagi Takayawa
"The Ancient Dialogue of Fiji"
Alisi hails from Fiji, and her speech focused on the Talanoa Dialogue for Climate Ambition. The word talanoa is used in Fiji and across the Pacific, and centers around inclusive participation and dialogue sharing. Alisi spoke about how tribal warfare was once common in her country, and the talanoa principles were used as a means of conflict resolution. The principles often meant that closer ties were formed between warring parties since the essence of talanoa is an environment of mutual respect where all parties are heard. Alisi mentioned there is still a long way to go until the world truly adopts the concept of talanoa, with compromise needed to come up with real world solutions to the issue of climate change.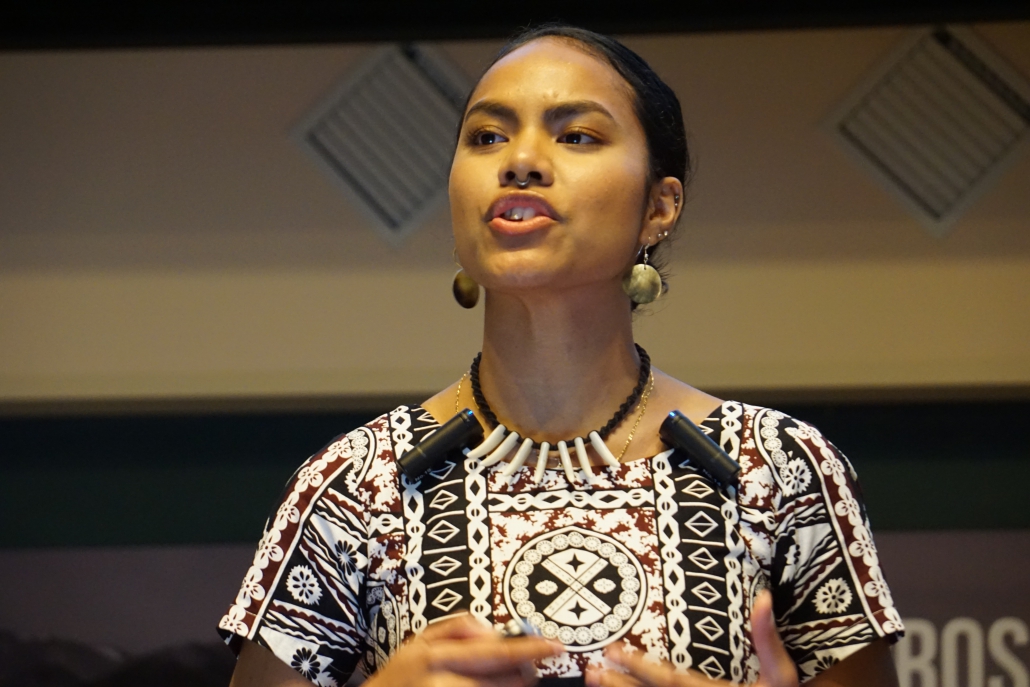 Omer Elbasha
The Happiness Formula
Omer's speech was originally planned to be on the topic of "The Happiness Formula," but due to recent events in his home country of Sudan he sought to raise awareness of those instead. People in Sudan's capital city of Khartoum have been peacefully protesting for the transfer from a military dictatorship to a civilian government, and recently a number of protestors were murdered during a sit-in outside the capital's military compound. Omer asked that the audience learn more about the current crisis in Sudan and support the country in whatever way possible. A minute of silence was observed for those who lost their lives in the peaceful protest.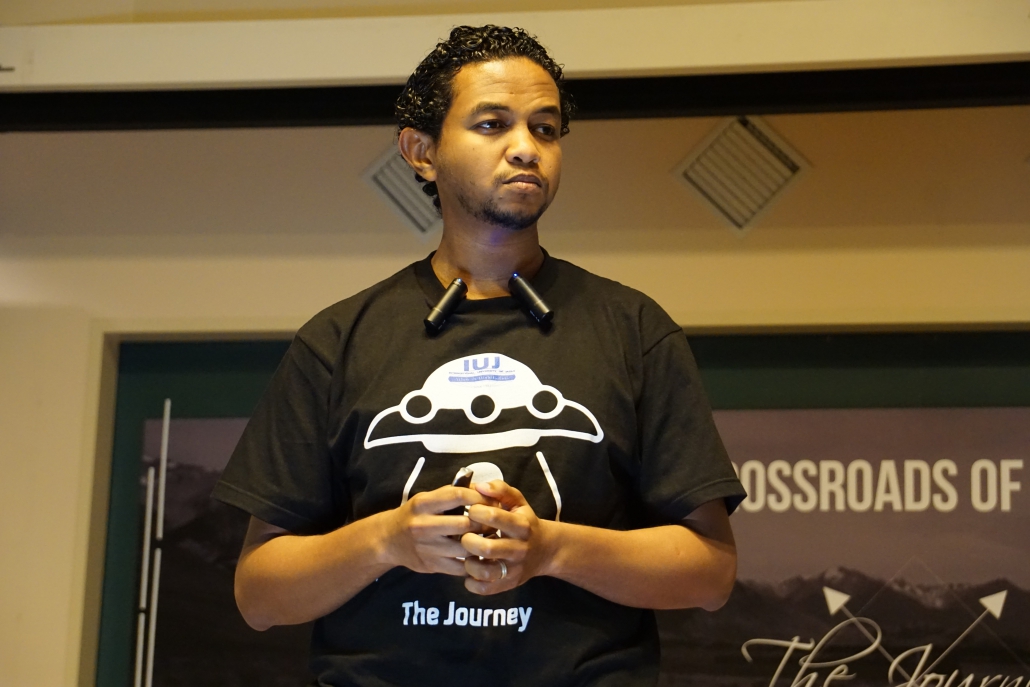 Randriamanarina Meva Wanda
"I am not a hero, I am ordinary"
Meva's speech focused on how many of us have the idea that to change the world we need to be extraordinary in some way. We may assume we need to have some kind of special skill, be incredibly wealthy, or have a groundbreaking vision for change. She spoke of her own experiences with a youth organization in her home country, where she was given a task to fill a library for a rural school. Many people individually donated used books, local supermarkets got involved, and a company heard about the project and made a larger donation to ensure the library was fully stocked. Meva mentioned that to do extraordinary things you don't need to be extraordinary at all, you just need to care – so get out there and be the hero!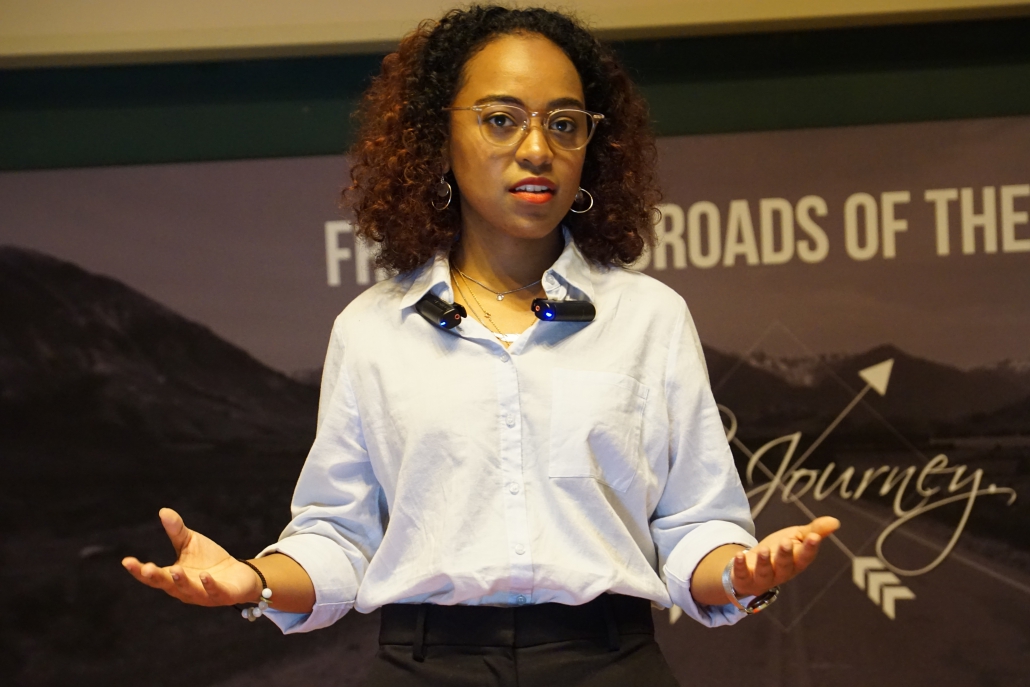 Sijan Thapa
"(Un)belonging"
Sijan spoke to the audience about her own experiences growing up in a small Nepalese town as the child of an inter-caste marriage. She spoke of feeling out of place and wondering whether she could be a part of both groups without fully belonging to either. Our human need for identity and belonging is so important that it features on Maslow's hierarchy of needs, so what happens when you don't feel like you belong? Sijan mentioned that her unbelonging has actually become an asset in today's world and has given her an increased ability to fit into diverse environments and accept differing opinions. The world is changing more and more with migration and globalization, and the common obsession with a singular identity is no longer relevant.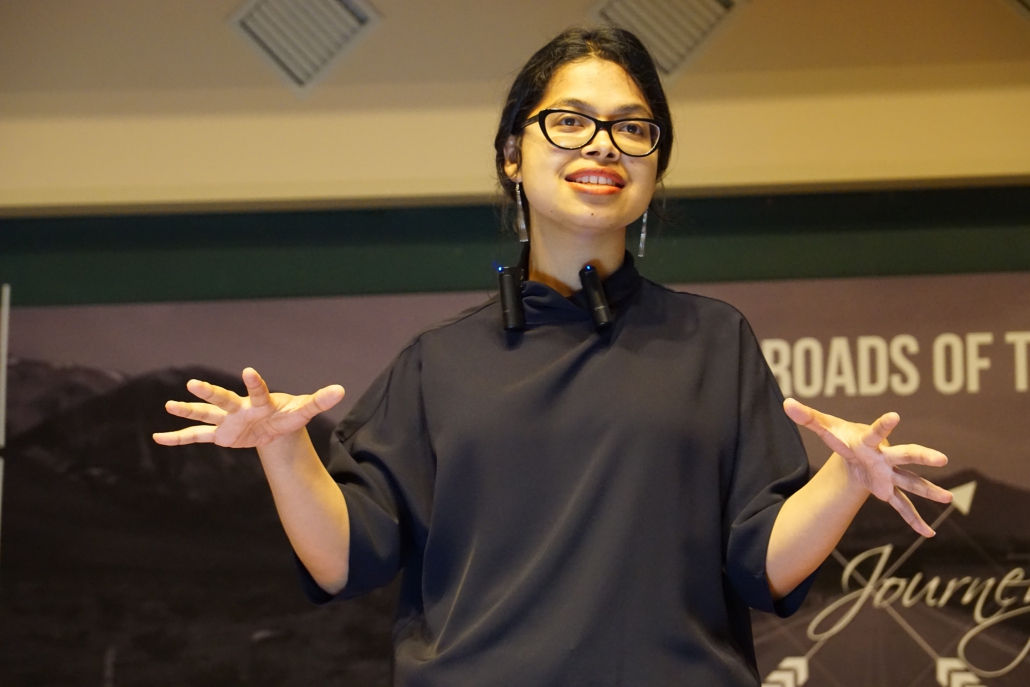 We'd like to thank all of our speakers who took to the stage and shared their personal journeys with us, everyone who came along to listen, and our volunteers who worked tirelessly behind the scenes to ensure the event was a success. IUJ hopes to host more events like this in the future to give our students the chance to share their unique perspectives with their peers and the local community.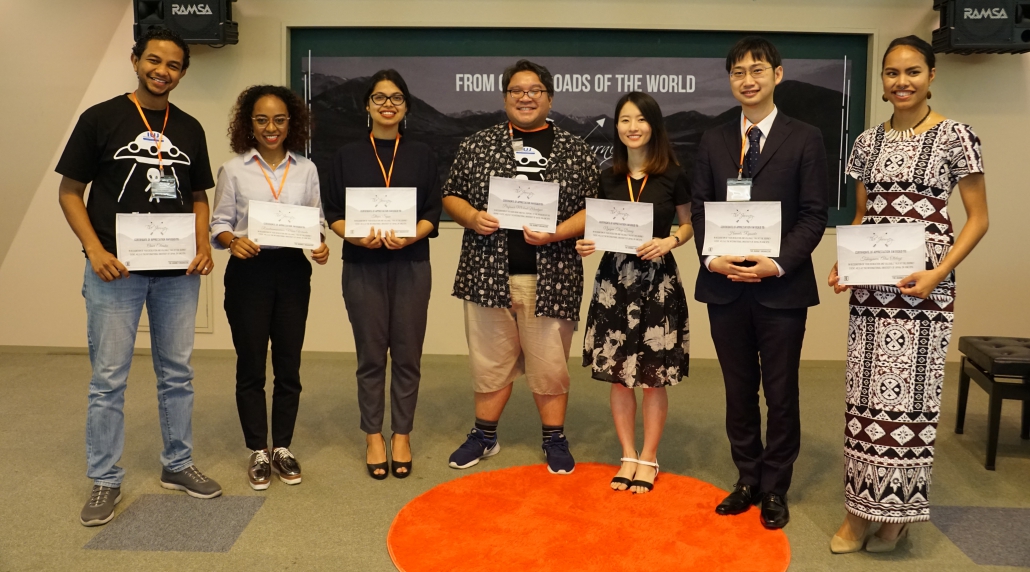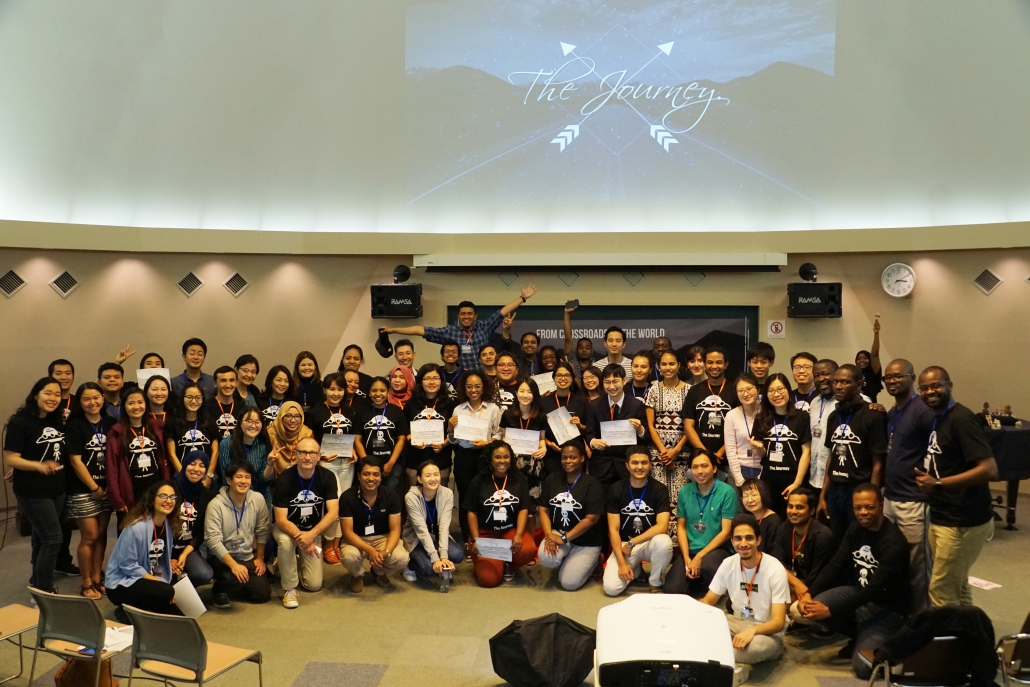 https://www.iuj.ac.jp/wp-content/uploads/2019/06/DSC00286.jpg
4000
6000
Public Relations
Public Relations
2019-06-10 16:42:42
2019-06-10 16:42:42
A special campus event "The Journey" was successfully held