We are pleased to learn of your interest in the International University of Japan. IUJ welcomes qualified students with diverse backgrounds from all over the world to apply to our Master's level degree programs (taught in English). Scholarships are available for qualified students, and you may apply for them at the end of your IUJ degree application process.
Application Deadlines for Enrollment in September 2018
Schools (programs) / Applicants
International Applicants
Domestic Applicants
International Relations
・Int'l Relations
・Int'l Development
・Public Management & Policy Analysis
・Japanese Development Program
Feb. 19, 2018
Mar. 23, 2018 (additional, see the news below)
Nov. 20, 2017
Jan. 22, 2018
Apr. 23, 2018
International Management
・MBA
・Japanese Development Program
・E-business Management

Feb. 15, 2018
Mar. 22, 2018
April. 26, 2018 (additional, see the news below)
Nov. 16, 2017
Jan. 25, 2018
Mar. 23, 2018
May. 7, 2018
Please read Admissions Guidelines before starting online application
☞ Application 3 Steps for Int'l Applicants

❶ Apply Online (starts in September)

❷ Send supporting documents by Deadline

❸ Decision announced in one month

More information ☞ Admissions Guidelines
Inteview for Domestic Applicants
Domestic applicants are invited to the Interview at the campus after the deadline. See the Admissions Guidelines for details.
News: 

One more chance to join GSIM in Fall 2018 (Additional screening)
The Graduate School of International Management (MBA, Japanese Development Program and E-Business Management Program) has decided to provide one more opportunity for residents of countries other than Japan to join IUJ as the following schedule.
Application Deadline: April 26, 2018
Announcement of Results: May 30, 2018
For further information, please refer to the 2018 Admissions Guidelines for Overseas Additional 3rd Intake


Please note that applicants for this round are not considered for ADB scholarship
If you have any questions, please contact:
Admissions
Graduate School of International Management
E-mail: admgsim@iuj.ac.jp
< IUJ's Institution Codes for Test score reporting >
TOEFL and GRE: 0712,  GMAT: BV1-7F-20
English Test Exemption Policy
Those who fall into one of the following categories are exempted from submitting an English Test score (TOEFL, IELTS or TOEIC):
Category 1: Students whose mother tongue is English and who lived and were largely educated in one of the following countries: the U.S.A., the U.K., Canada, Australia, New Zealand, and Ireland, where English is the national language.
Category 2: Students who have formally completed or are expected to complete an undergraduate or graduate program (in English) in one of the countries of Category 1.
Category 3: Students who have formally completed or are expected to complete an undergraduate or graduate program in an English-medium institution in one of the following countries:
Asia-Pacific: India, the Philippines, Singapore The Americas: Barbados, Jamaica, Trinidad and Tobago, Saint Kitts and Nevis, Saint Lucia, Saint Vincent and the Grenadines Africa: Botswana, the Gambia, Ghana, Kenya, Liberia, Malawi, Sierra Leone, South Africa, Uganda, Zambia, Zimbabwe Europe: Malta
Scholarships Guidelines for Non-Japanese Applicants
☞ How to apply for Scholarship

❶ Pass the admission screening

❷ High qualified applicants are nominated for suitable scholarships

❸ You can apply for the said scholarship
We recommend you to check the scholarship eligibility before starting the online application. Applications for Scholarships for Non-Japanese Applicants are a part of the Online Application. (For Japanese applicants, please see the site in Japanese.)
Note: Scholarships Guidelines are usually updated in September every year.
You may see the information for a previous application period during the time applications are closed.
  No Online application available for Ph.D
–New– Japanese Development Programs (Master's programs)
IUJ launches new master's programs "Japanese Development Programs (JDP) 

" in September 2018.
In order to apply for JDP programs, send the application form 

with the supporting documents to the Admission Offices by postal mail (Online application system is not available). Please refer to 2018 Admission Guidelines for details of the documents.
Deadlines: Refer to the top of this page
Available Scholarship: S. Nakayama Memorial Scholarship only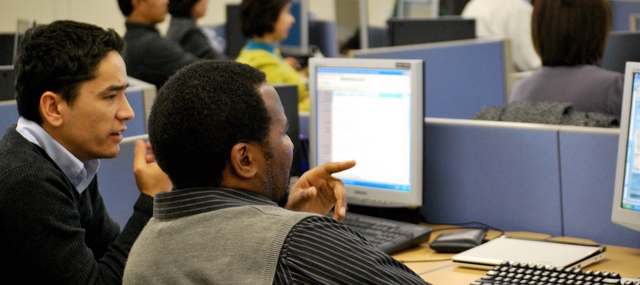 You can download admission materials through this site. If you would like to receive a hard copy of the IUJ brochure, Admissions and Scholarship Guidelines, and event information via e-mail, please register from this site.
Note: Updated materials are usually available to download from September every year.
This will help you understand the flow from application to admission and enrollment: What is required, what to prepare, and how to proceed. We are happy to help you further, but this is the place to start.
Applicants can check their results of their application via this online site if you applied online.