Matsushita Library Information Center (MLIC) event, "LIBRARY DAY" was held in MLIC Hall on Saturday, October 26th. This initiative was launched last year with the goal of "Better Research, Better Life" for the purpose of increasing students' motivation for studying, writing papers and conducting research, and promoting the use of the library.
Assistant Professor Shugo Shinohara, Associate Professor Naoko Kumagai from Graduate School of International Relations (GSIR), Assistant Professor Husain Salilul Akareem from Graduate School of International Management (GSIM) and ProQuest training and consulting partner team leader, Mr Shun Kobayashi attended the event.
They talked about the advantages of using libraries and know-how to advance research (why using library is good, not web search), various useful resources for research, the benefits and values, and how the environment of libraries increases motivation, etc. They also mentioned how to use the library from different viewpoints and their own research experience. Dean and Professor of GSIM,  Wenkai Li gave a speech about the past efforts and future plans to conclude the event.
The "LIBRARY DAY" event has provided many tips for better research and paper production for students who want to use the library in the future as well as those who have not found the benefits of using the library until now. Please use the MLIC library further and extend your own research!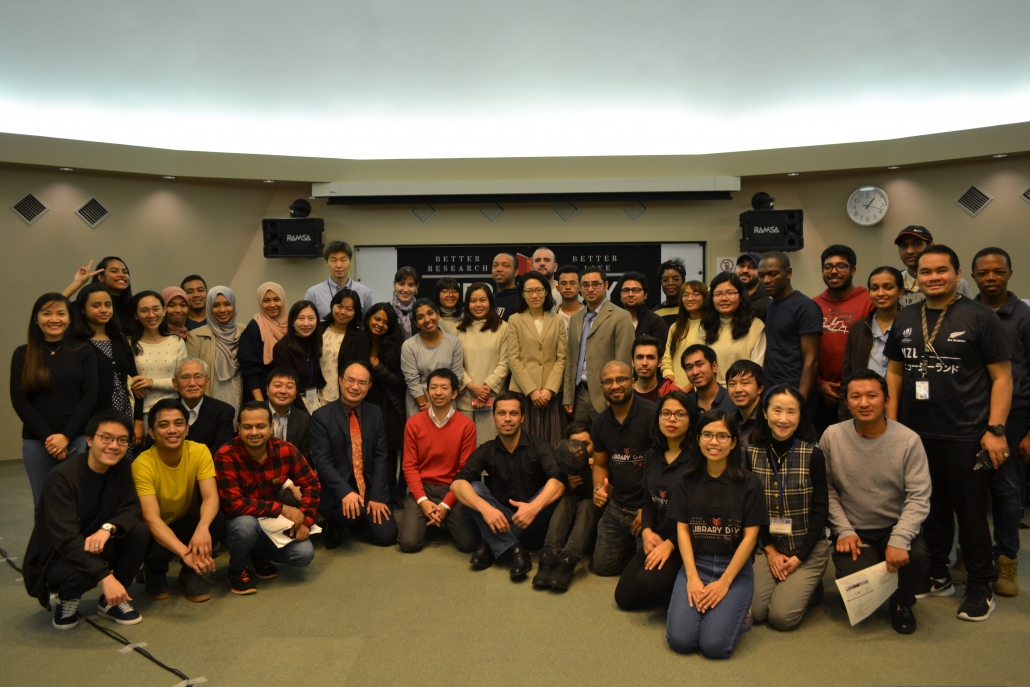 https://www.iuj.ac.jp/wp-content/uploads/2019/11/DSC_0082.jpg
3072
4608
Public Relations
Public Relations
2019-10-27 12:00:07
2019-11-13 11:27:01
Library Day Event - "Better Research, Better Life"