Looking to further your education in Japan? The International University of Japan is holding an online information session to give prospective students insight into what IUJ has to offer.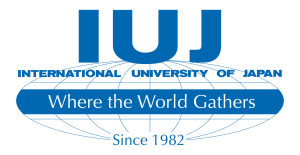 IUJ was established in 1982 as the first English-language graduate school in Japan. Currently, 311 students from 56 countries undertake studies at the university, with alumni hailing from a total of 139 countries. It truly lives up to being the university Where the World Gathers.
IUJ is a school that is continually growing – not just by the number of countries that students hail from, but in its international standing. The Graduate School of International Management proudly obtained accreditation from AACSB in 2018, our MBA Program ranked No. 1 in Japan in the Economist Full-Time MBA Ranking 2021, and a new master's program the Digital Transformation Program will be established in 2021 to train future managers and entrepreneurs with particular strengths in the DX domain.
This information session is applicable to those interested in applying to IUJ for the 2022 academic year or in the near future. The event will give participants the opportunity to find out more about what the university has to offer, as well as the chance to meet current students and alumni for first hand accounts of their experiences with the school.
– Online Information Session –
Saturday August 7th
1 pm-2 pm
Japan Standard Time (JST)
Check your local time zone here
The Zoom link to join the event will be sent by email two days before the event.
The application form to take part in the event was closed.  To join the event, please send us email with your name and date of info session to contact@iuj.ac.jp. We'll send you the zoom link. 
Contact :
Office of Admissions and Career Support (OACS)
Phone: +81-25-779-1104