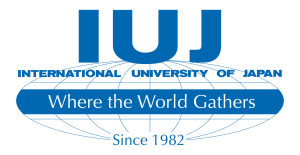 Living in India right now, and looking to further your education in Japan? The International University of Japan holds the information session in Delhi, India on Friday, December 18 and 27 to give prospective students insight into what the school has to offer.

IUJ was established in 1982 as the first English-language graduate school in Japan. Currently, 316 students from 56 countries undertake studies at the university, with over 4,548 additional alumni hailing from a total of 136 countries. It truly lives up to being the university Where the World Gathers.

IUJ is a school that is continually growing – not just by the number of countries that students hail from, but in its international standing. The Graduate School of International Management proudly obtained accreditation from AACSB International in February last year, and the University's PhD program was inaugurated in 2015 with the number of doctoral candidates increasing annually.

At the session,  those interested in applying to IUJ for the 2020 academic year or in the near future will be given the opportunity to find out more about what the university has to offer, as well as the chance to meet our alumni for first hand accounts of their experiences with the school.

We greatly appreciate if you would fill the following Application Form in advance.
Information Session on December 18
Information Session on December 27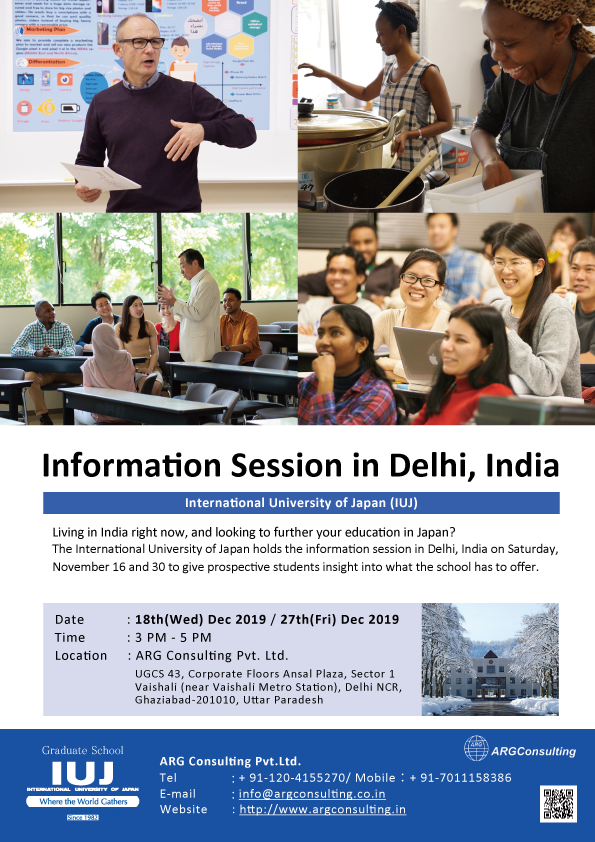 Here are messages from our Alumni and student who hail from India. More messages can be found at #meetiujstudents.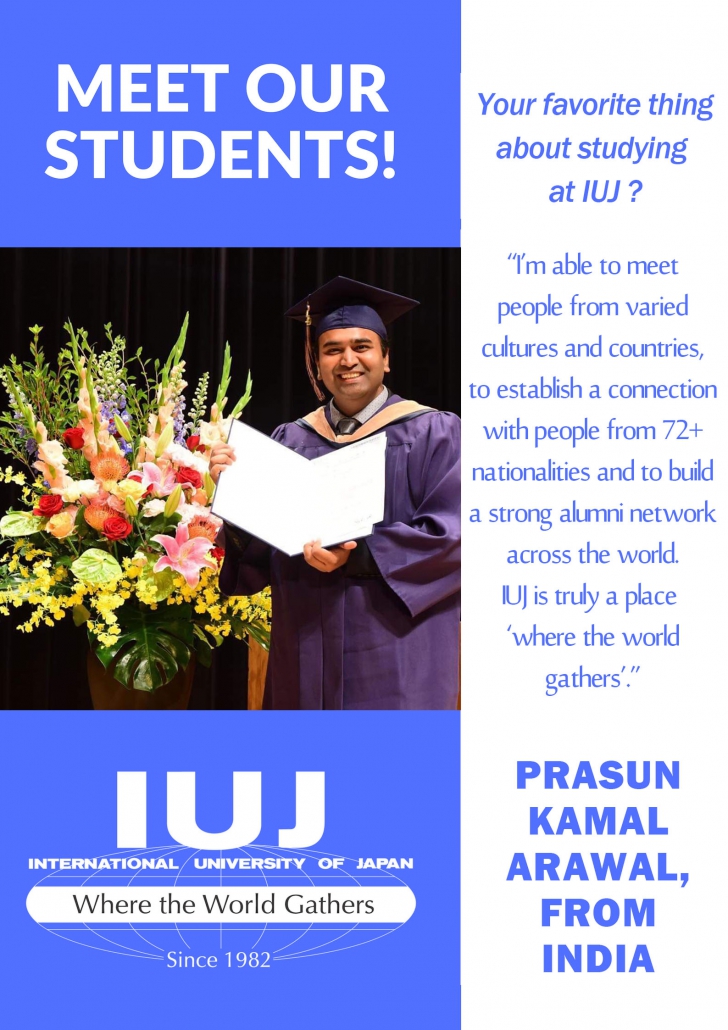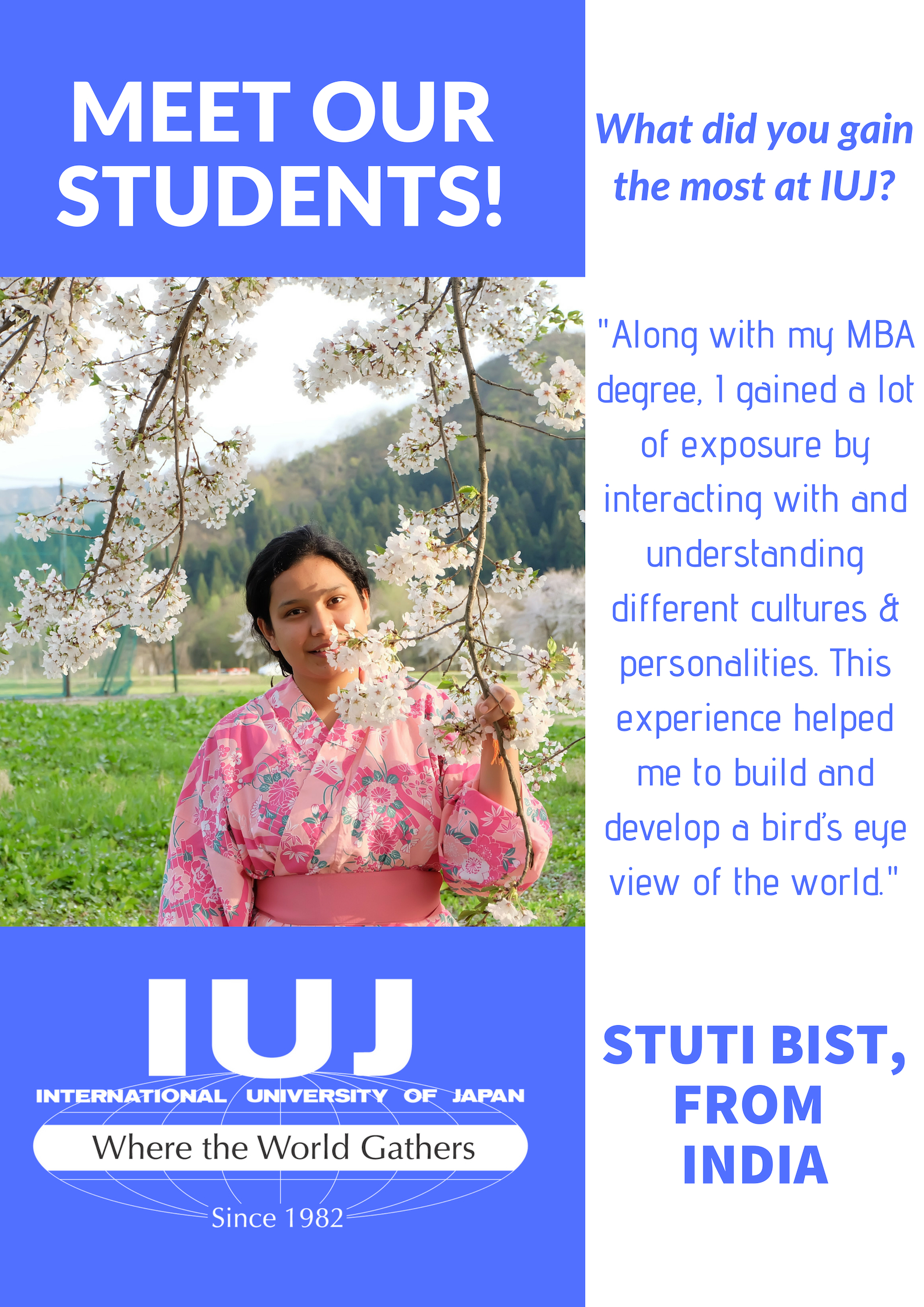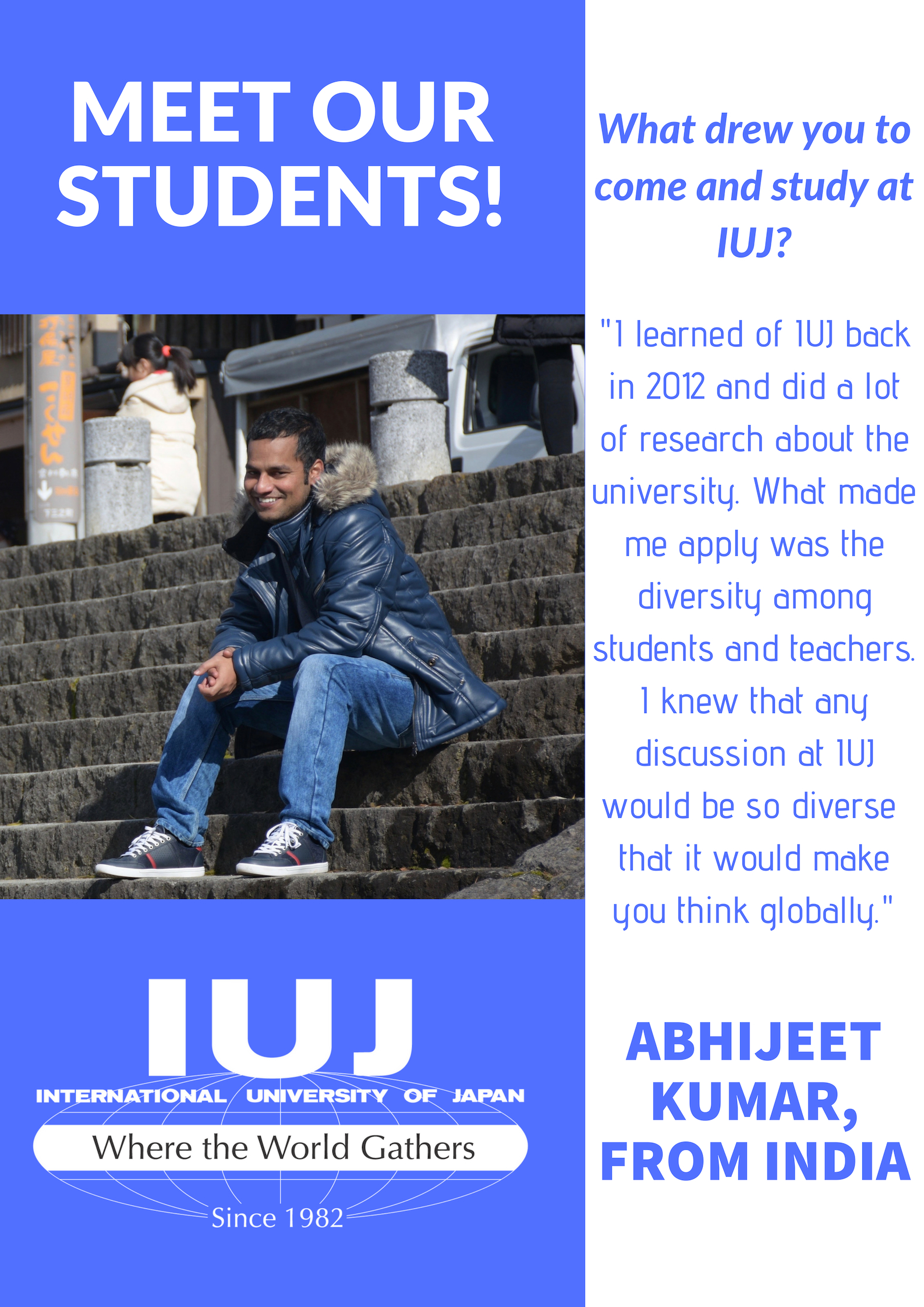 Contact:
ARG Consulting Pvt. Ltd.
Phone: +91-120-4155270
Mobile: +91-7011158386
Email: info@argconsulting.co.in
http://www.argconsulting.in
https://www.iuj.ac.jp/wp-content/uploads/2019/12/42689da576ed41865e58c278799b91dd.jpg
200
200
Public Relations
Public Relations
2019-12-12 10:14:22
2019-12-12 10:51:54
IUJ is holding an information session in Delhi, India