Mr. Takehiko Nakao, President, Asian Development Bank, delivered a speech on the prospects of Asian economies and the roles and functions of ADB on 24 May 2018 at MLIC Hall, IUJ campus.
The seminar was attended by about 80 participants from IUJ's community including students and faculty members.
After the seminar, President Nakao had a pleasant talk over lunch with our ADB scholars at the Research Institute.
President of the Asian Development Bank (ADB) Takehiko Nakao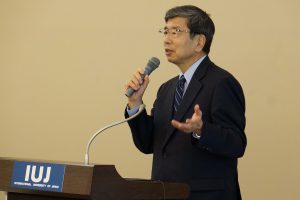 ADB Scholars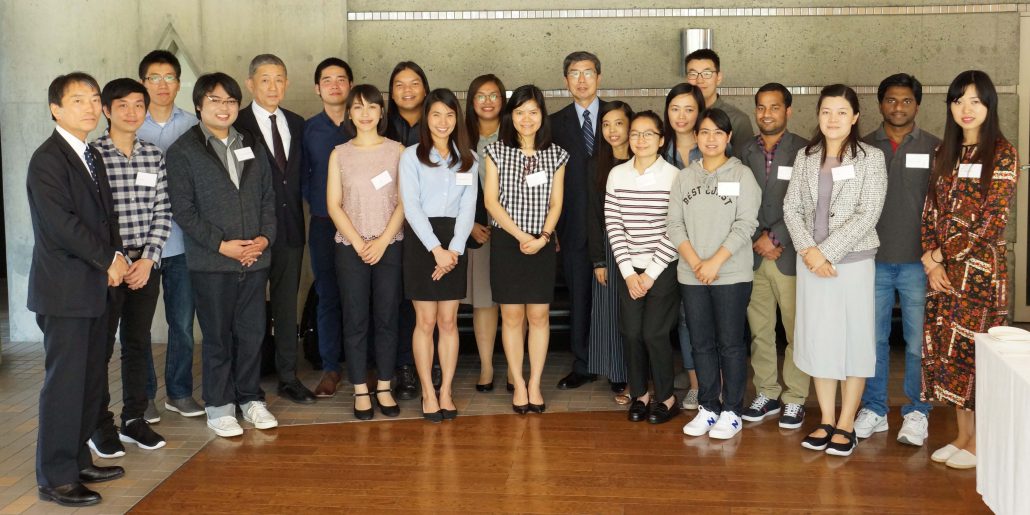 =====
President's Office
025-779-1102
presoff@iuj.ac.jp
=====
https://www.iuj.ac.jp/wp-content/uploads/2018/05/DSC08886edited.jpg
2000
3000
Public Relations
Public Relations
2018-05-29 14:09:06
2018-06-15 18:00:41
ADB President Nakao speaks at IUJ