The biggest winter event, IUJ SKI DAY was held at Municipal Hakkai Sanroku Ski Resort on February 4th by the Graduate Student Organization Executive Committee (GSO-EC).  There were 150 participants of IUJ students, their families, faculty, staff, IUJ Alumni and local friends spent a day for skiing, snowboarding and sledding together under the blue sky.
Intermediate and expert skiers and snowboarders including local Japanese instruct the beginners in the morning, enjoyed rice balls and vegetable soup at lunch and had free time in the afternoon.  They spent a whole day having fun on the snow.
Thank you very much for all who supported the event.   Special thanks to all staff members of Hakkai Sanroku Ski school, lift and rental shops.


Comment from Ms. Patraporn Padungkul from Thailand, MBA program:
I can say that this activity is a must for anyone who comes here and has no experience in skiing or snowboarding. It was an amazing and superb day. Even though I have no experience in snowboard, there were instructors who helped me get used to it. At first, everyone might fear to fall but you have to fall first then you can do it well. Actually, I fell a lot but I cannot stop myself from keeping doing it. I rode the ropeway and went down by myself for five times (but fell down a lot). After I came back from ski place, my whole body was not my body anymore because my muscles do not listen to my order hahaha but I really really like snowboarding. Now, I am snowboard-addicted. By the way, a big big thank to everyone who made this wonderful day for all of us.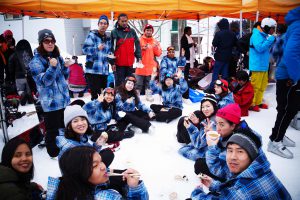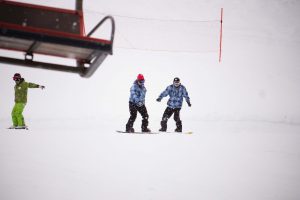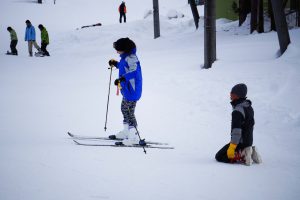 https://www.iuj.ac.jp/wp-content/uploads/2018/02/2.png
3480
5220
Public Relations
Public Relations
2018-02-05 15:03:17
2018-02-06 17:09:01
IUJ SKI DAY 2018 was successfully held on February 4