IUJ will hold the Open Campus for prospective applicants on Saturday, November 25.  Please visit our campus to know more about IUJ: Where the World Gathers!
In the evening, you can also visit  "Culti Fiesta" which is an event by Graduate Students Organization (GSO-EC), which includes Students' cultural performances.
The Open Campus detail is as follows:
IUJ OPEN CAMPUS for prospective applicants
Date
Saturday, November 25
Time
12:00 PM – (4:30 PM)*  *Optional event: Culti Fiesta 5:30 PM – 9:00 PM
Venue
IUJ Campus
777 Kokusai-cho, Minamiuonuma-shi, Niigata
Map: https://www.iuj.ac.jp/about/location/
Application Form
Please fill out the APPLICATION FORM and click "Confirm" by November 20.
Tentative Schedule
(Shinkansen Schedule)
10:16 Tokyo Sta. >> 11:47 Urasa Sta.
12:00 PM
Lv. IUJ bus
12:10 PM
Ar. IUJ
12:10 PM
Lunch with Students
1:00 PM
Campus Tour ( Students Dorm, Library, Study rooms etc),
 2:00 PM
Explanation about IUJ, admissions
 3:20 PM
( Private Inquires with Faculty) / free time
(4:30 PM)
Close
(5:30 PM– 9:00 PM)
(Visit Culti Fiesta event)
(Shinkansen Schedule)
Transportation from IUJ to Urasa Satation will be arranged.
5:00 PM Urasa Sta. >> 6:40 PM Tokyo Sta.
8:12 PM Urasa Sta. >> 9:46 PM Tokyo Sta.
8:56 PM Urasa Sta. >> 10:22 PM Tokyo Sta.
Contact:
Office of Admissions and Career Support
Tel:025-779-1104
contact@iuj.ac.jp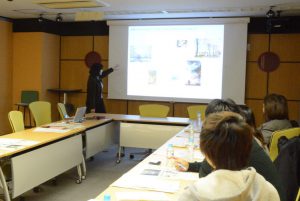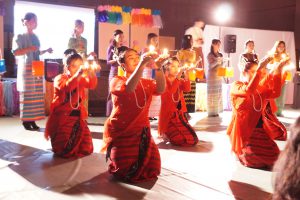 https://www.iuj.ac.jp/wp-content/uploads/2017/11/Opencampus_Nov25.png
100
260
Public Relations
Public Relations
2017-11-10 15:42:24
2017-11-24 17:07:36
IUJ will hold the OPEN CAMPUS on November 25