Professor
Ph.D. in Management, Keio University, 2012
Courses: Organizational Behavior, Service Management, Human Resource and Global Talent Management

Professor
Ph.D. in Accounting, Carnegie Mellon University, 1998
Courses: Financial Accounting, Practice in Financial Accounting, Financial Statement and Business Analysis, Managerial Accounting, Japanese Corporate Systems and Japanese Style Management and Their Impact on Development

Dean and Professor
Ph.D. in Engineering, Hong Kong University of Science and Technology, 2004
Courses: Supply Chain Management, Operations Management, Project Management in Products Development, Applied Statistics

Professor
MBA, Keio University, 1994
Courses: Japanese Employment Practices and Human Capital Accumulation, Leadership Bootcamp, Negotiation Strategy, Leadership, Organizational Behavior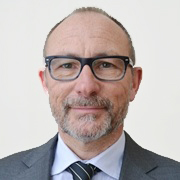 Associate Professor
Ph.D., ESADE Business School, 2016
Courses: Marketing Management, Marketing Intelligence, Marketing Research, Global Strategic Marketing

Associate Professor
Ph.D. in International Management, University of Hawai'i at Mānoa, 2012
Ph.D. in Media and Governance, Keio University, 2012
Courses: Risk Management, Entrepreneurial Finance, Derivatives Securities, Advanced Corporate Finance, Japanese Corporate Finance and Financial Systems and Their Impact on Development

​Associate ​Professor
PhD. in Management Sciences, ESADE – Ramon Llull University,​ 2008​
Courses: ​International Management, Competing in Emerging Markets, Corporate Strategy, Chinese Management

Assistant Professor
Doctor of Engineering in Information Science, Nagaoka University of Technology, 2010
Courses: Digital Business Models, Digital Business Transformation, Database Design and Management Strategies, Mobile App for Business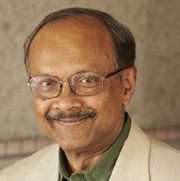 Specially Appointed Professor
Ph.D. in Linguistics (concentration in Applied Linguistics), University of Delaware, 1988
Courses: Cross-cultural Communication, Business Presentation

Specially Appointed Professor
Ph.D. The University of Arizona, 1983
Courses: Corporate Finance, Portfolio Management, Debt Financing and Bond Markets

Specially Appointed Professor
Ph.D., Syracuse University, 1989
Courses: Strategic Management, Innovation and New Business Creation
RAJASEKERA, Jay
Vice President and Professor, Tokyo International University
Ph.D., North Carolina State University, 1984
ROESKE, Mark T
ChangeOut Consulting (Japan and USA) – Principal/President
KIKUCHI, Kunio
Senior Advisor, Washington Research and Analysis, LLCEx – World Bank Officer 1970-1980
Ex – Principal Investment Officer IFC 1990-2000
Master of Regional Planning, University of North Carolina at Chapel Hill, 1966
SUZUKI, Masachika
Professor, Graduate School of Global Environmental Studies
Sophia University
Ph.D., Erasmus University Rotterdam, 2008
SANO, Ayako
Founder/Director, International COYA,
MBA, INSEAD, 2012
YAMAZAKI, Yoshitaka

Professor, Department of Business Administration, Bunkyo University
Ph.D. of Organizational Behavior Case Western Reserve University 2004
FUNABASHI, Gaku

Senior Advisor, Industrial Development and Public Policy Department, JICA
PhD of International Studies, The University of Tokyo
John-Christopher Spender

Research Professor, Kozminski University, Warsaw
PhD; Corporate Strategy, Manchester Business School, UK.
Hernan Riquelme

Professor, Gulf University for Science and Technology (Kuwait)
PhD; Manchester Business School, University of Manchester. UK
Joaquin Tena Millan

Associate Professor, Universitat Pompeu Fabra
PhD; Busines and Economics, Universidad Autónoma de Barcelona.