Living in Japan right now, and looking to further your education? The International University of Japan is holding information sessions in Tokyo on Friday, October 5th from 7pm until 9pm, and on Saturday, October 6th from 2pm until 4pm to give prospective students insight into what the school has to offer.

IUJ was established in 1982 as the first English-language graduate school in Japan. Currently, 360 students from 60 countries undertake studies at the university, with over 4,300 additional alumni hailing from a total of 129 countries. It truly lives up to being the university Where the World Gathers.

IUJ is a school that is continually growing – not just by the number of countries that students hail from, but in its international standing. The Graduate School of International Management proudly obtained accreditation from AACSB International in February this year, and the University's PhD program was inaugurated in 2015 with the number of doctoral candidates increasing annually.

This information session is applicable to those interested in applying to IUJ for the 2019 academic year or in the near future. The event will give participants the opportunity to find out more about what the university has to offer, as well as the chance to meet current students and alumni for first hand accounts of their experiences with the school.

The tentative schedule is as follows:

Information Session on Friday, October 5
18:30- Reception begins.
19:00- Welcome Speeches
19:05- IUJ Video Presentation
19:10- Explanation about IUJ:
• Master's Program:Graduate School of International Management
• Master's Program: Graduate School of International Relations
• Admissions information
• Scholarship information
19:50- Break
20:00- Alumni's Experiences at IUJ
20:15- Question and Answer session (plenary), and Private Inquiries*
21:00- Closing

Information Session on Saturday, October 6
13:30- Reception begins.
14:00- Welcome Speeches
14:05- IUJ Video Presentation
14:10- Explanation about IUJ:
• Master's Program:Graduate School of International Management
• Master's Program: Graduate School of International Relations
• Admissions information
• Scholarship information
14:50- Break
15:00- Alumni's Experiences at IUJ
15:15- Question and Answer session (plenary), and Private Inquiries*
16:00- Closing

*Please note, we welcome private inquiries for 15 minutes per person.

Location:
IUJ Tokyo Office
Harks Roppongi Bldg. 2F, 6-15-21 Roppongi, Minato-ku, Tokyo 106-0032 Japan
Please print out the location map.

How to register your attendance:
1) Follow the link to the Application Form (Oct. 5) or Application Form (Oct. 6)
2) Please inform us of your name, phone number, contact address, current working place or university, and the program(s) in which you are interested via email at contact@iuj.ac.jp.
The deadline for registering your attendance is Wednesday, October 2nd.

For further information or questions about the Tokyo Information Session, please contact the IUJ Office of Admissions and Career Support (OACS).
E-mail: contact@iuj.ac.jp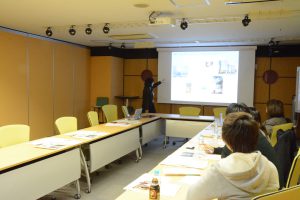 Phone: 025-779-1104
FAX: 025-779-1188
http://www.iuj.ac.jp/wp-content/uploads/2018/08/Info.-Tokyo_2018Oct56.jpg
100
260
Public Relations
Public Relations
2018-08-17 11:14:51
2018-08-17 11:14:51
IUJ holds the Information Session in Tokyo on October 5 and 6.
 "Business Practice in Situations – Manners at Work"
  "Business Practice in Situations-Manners at Work" is for people who aspire to work, or are already working, in relation to Japan, to learn manners and rules in Japanese business contexts. There are three compatible languages versions of this text book-Japanese, English and Vietnamese.
  "Elementary Japanese for IT Engineers〈1〉"
  "Elementary Japanese for IT Engineers〈1〉" is for IT Engineers at elementary Japanese level. This textbook aims to enable learners to acquire specialized vocabularies about situations which IT engineers often face.
You can see the contents of Theme 1 below.
Business Practice (Japanese)
Business Practice (English)
Business Practice (Vietnamese)
IT Engineers
These two books belong to the International University of Japan (IUJ).
For any inquiries, please contact IUJ.
▽Contact
International University of Japan
Office of Top Global University Project
777 Kokusai-cho, Minami Uonuma-shi, Niigata
949-7277 Japan
Tel: +81-25-779-1486
Email: sgu@iuj.ac.jp
http://www.iuj.ac.jp/wp-content/uploads/2018/08/bpforntpageen.jpg
797
1022
Top Global University Project
Top Global University Project
2018-08-06 13:00:30
2018-08-07 17:22:49
Japanese Textbooks Published by Center for Language Education and Research, IUJ
On July 24, 2018, IUJ and JICA (International Cooperation Agency) concluded a memorandum on joint implementation of the "Japanese Development Program (JDP)" under the JICA-University Alliance for Development Studies.
As set forth in this memorandum, IUJ and JICA will jointly operate a "Japanese Development Program (JDP)" established by IUJ to develop human resources contributing to the growth and development of the international community through social and economic development, reconstruction or stability in developing countries in the world. Japan has expanded its international contribution to the prosperity of the world and Asia, and more actively contributes to the maintenance of international order than ever before through the penetration of values shared by the international community. IUJ and JICA will take part in fulfilling this role.
The JDP will provide special education and research to its students from both the Graduate School of International Relations and Graduate School of International Management, who are deemed to have the intention and ability to contribute to the stability of the international community and development and growth of their own countries as future leaders. The program will also provide training in the universal logic that will be necessary for the development of their countries and enterprises.
Through the JDP, IUJ aims to become a university that dispatches and spreads Japanese development logic from Niigata to the world in English.
To learn more about the Japanese Development Program, please see the following news.
http://www.iuj.ac.jp/20180327/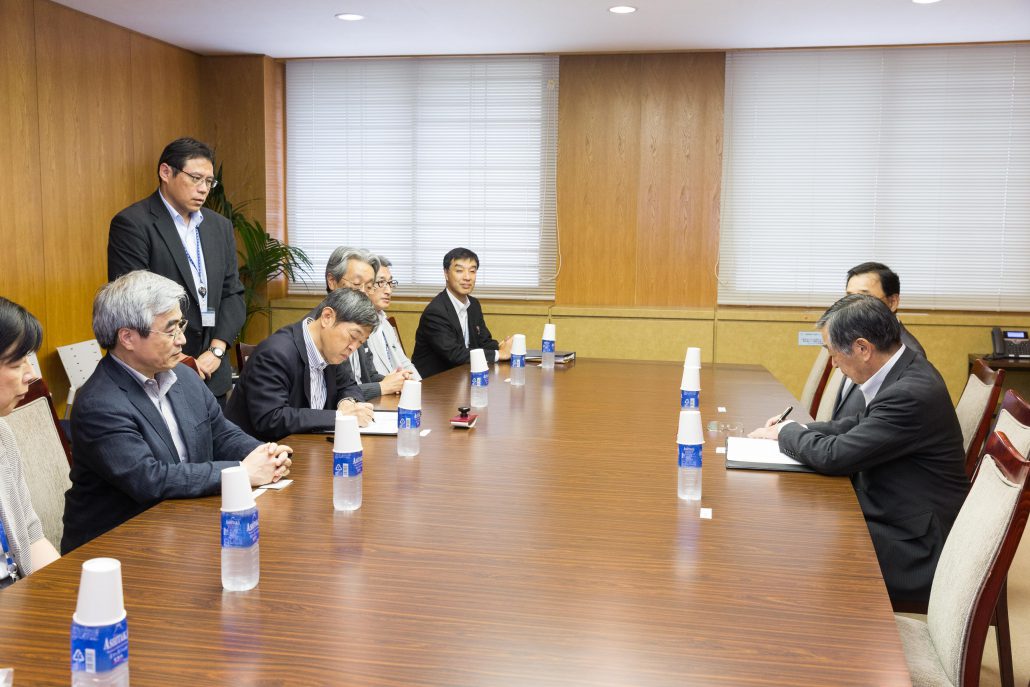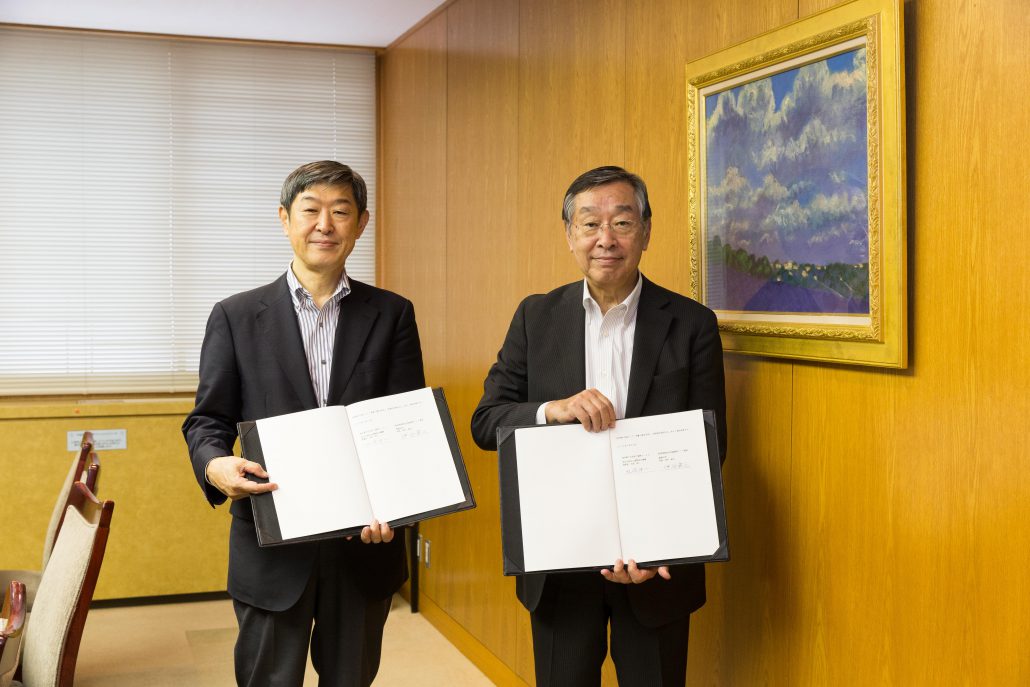 Left: JICA Chairman Shinichi Kitaoka Right: IUJ President Hiroyuki Itami
=====
President's Office
025-779-1102
presoff@iuj.ac.jp
=====
http://www.iuj.ac.jp/wp-content/uploads/2018/07/AG0K1319-e1532568017874.jpg
3175
3862
Public Relations
Public Relations
2018-07-26 10:53:05
2018-07-26 13:55:13
Signing Ceremony for IUJ – JICA Alliance for Development Studies

Event: Study in Japan Fair 2018 in Yangon, Myanmar by…
http://www.iuj.ac.jp/wp-content/uploads/2018/07/FairMyanmar_August26.png
100
260
Public Relations
Public Relations
2018-07-13 15:26:44
2018-08-17 11:15:39
IUJ is participating in the Study in Japan Fair in Yangon, Myanmar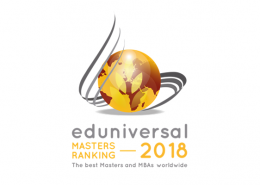 We are happy to announce that IUJ's 5 programs are ranked in…
http://www.iuj.ac.jp/wp-content/uploads/2018/07/eduniversal.png
400
600
Public Relations
Public Relations
2018-07-02 11:31:16
2018-07-26 10:54:06
IUJ's programs are ranked in the Eduniversal Best Masters & MBAs Worldwide Ranking 2018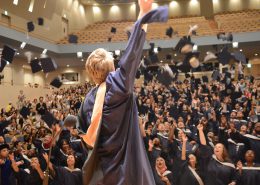 IUJ's 2018 Graduation Ceremony was held on Saturday the 23rd…
http://www.iuj.ac.jp/wp-content/uploads/2018/06/DSC_5360.jpg
3000
4496
Public Relations
Public Relations
2018-06-26 11:38:47
2018-07-23 10:51:17
IUJ held its 2018 Graduation Ceremony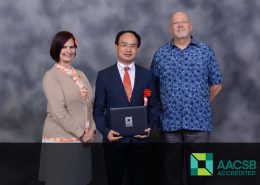 GSIM Dean Wenkai Li, proudly received GSIM's AACSB certificate…
http://www.iuj.ac.jp/wp-content/uploads/2018/06/eyeEN.jpg
3208
4812
Public Relations
Public Relations
2018-06-21 10:09:46
2018-07-12 15:48:48
GSIM Dean Wenkai Li, proudly received GSIM's AACSB certificate

Living in Japan right now, and looking to further your education?…
http://www.iuj.ac.jp/wp-content/uploads/2018/06/FairTokyo_July.png
100
260
Public Relations
Public Relations
2018-06-18 12:16:47
2018-07-09 15:48:02
IUJ is participationg in the Study-in-Japan Fair in Tokyo