Message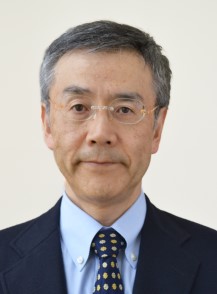 The Center for Language Education and Research of IUJ was established in April 2014 with a view to realize the university mission and to contribute to the development of our university by offering high quality foreign language teaching and education for our own students, who aspire to play a leading role in the world, as well as non-students from both within and outside Japan.

Our objectives are as follows:
1) To provide high quality foreign language programs and courses to our own students, external course participants and external institutions.
2) To design and organize language courses and programs and constantly produce new and/or improved curricula and teaching materials.
3) To enhance the high quality of our foreign language education through research and study of second language acquisition as well as teaching skills.

Students presently enrolled in IUJ are from approximately 35 countries. Since a large part of student life on campus involves various interactions of different cultural backgrounds, English and Japanese language education is vital for cultivating the communication skills of the students. Moreover, with the advancement of globalization implicating an increasing demand for human resources capable of playing an active role in the world, high quality foreign language teaching and education is being sought by not only students enrolled in our university, but also by companies and institutions in the private and public sectors.

In addition to English language education for internal students, under these circumstances, the English Language Program provides intensive programs to meet the needs of Japanese businesses, intensive programs for external university students and staff, and various other programs such as workshops for elementary, junior high school and high school teachers of English.

In regards to the Japanese Language Program, we offer Japanese language education for our overseas students. We also offer programs for those not officially registered at IUJ in the form of training courses for non-Japanese employees of Japanese companies and non-Japanese teachers of the Japanese language. In addition, we organize workshops for volunteers from our local community who teach Japanese.

Based on the concept that enabled our university to win a place in the "Top Global University Project" by MEXT (the Japanese Ministry of Education, Culture, Sports, Science & Technology) from 2014, we have developed such teaching materials as smart phone apps, movie clips, textbooks for business practice and elementary materials for IT engineers. Furthermore, we continue to support Japanese language education abroad that is in compliance with the overseas business expansion schemes set out by Japanese businesses. To achieve this goal, we continue to build networks with Japanese language educational institutions abroad.

The Center for Language Education and Research aims to contribute not only to our local community and Japan in general, but also to the international community through our approaches stated above.
Director of Center for Language Education and Research Akihiro Takeuchi