教員紹介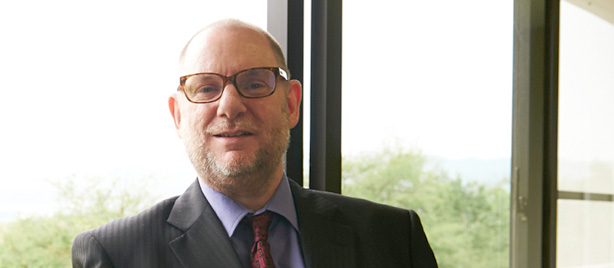 Anthony P. Crooks

Professor, English Language Program
M.A. in TESOL, Deakin University, Australia, 1999
(crooks@iuj.ac.jp / phone: x.416)
Courses

Oral Communication Skills and Academic Listening Skills
Academic English (writing)
English for Thesis Writing
Research Interests

English teacher education, Professional Identity studies (esp. Native/Non-Native English teacher issues), World Englishes, Socio-cultural issues in English Language Teaching, Computer Assisted Language Learning (CALL)
Major publications

・1999,'Taboo Blue', American Language Review, September-October, pp. 27-30.

・2000,'An E-Commerce Web Page Project', The Language Teacher, Vol.24, No.10, pp. 22-23.

・2001,'Professional development and the JET Programme: Innovations in Sendai City', JALT Journal, Vol. 23, No.1, pp. 31-46.

・2002,'Student Attitudes Toward a Dialogue Journal Project', The Study Bulletin of the Tohoku English Education Institution, Vol. 22, pp. 153-167.

・2002,'Dialogue Journals in Japanese Universities: Practicalities, Pitfalls, Pleasures', Miyagi University of Education Foreign Languages Studies Essay Collection, Vol. 2, pp. 51-60.

・2003,'Ministering through English: Spreading the Faith with EFL', Miyagi University of Education Foreign Languages Studies Essay Collection, Vol. 3, pp. 31-44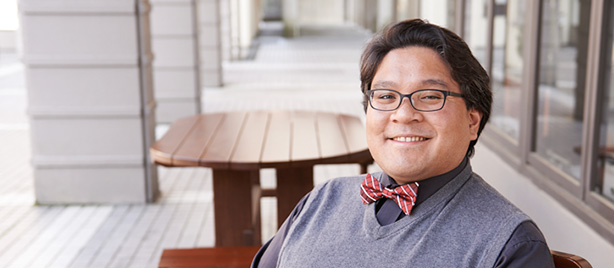 Michael Mondejar

Assistant Professor and Program Coordinator, English Language Program
M. A. in TESOL, Teachers College Columbia University, 2012
(mjm2229@iuj.ac.jp / phone: x.412)
Courses

Academic English
English for Thesis Writing
Oral Communication Skills and Academic Listening Skill
Research Interests

Computer-assisted language learning (CALL), cooperative learning, foreign language policy, second language assessment, second language immersion
Major publications

・2012. Effective implementation of foreign language education reform in Japan: What more can be done? In N. Sonda & A. Stewart (Eds.), JALT2011 Conference Proceedings. Tokyo: JALT.

・2012. Application of Foreign Language Course of Study revisions in primary and secondary schools in Japan. Research Bulletin of Meisei University / Humanities, 48, 97-112.

・2011. Heritage language acquisition: Definitions, theories, and pedagogies. (Unpublished Master dissertation). Teachers College Columbia University, Tokyo.

・2011. Implementing language policy in Japan: Realities and recommendations. PeerSpectives, 7(3), 19-29.
http://peerspectivesonline.org/recent-issues/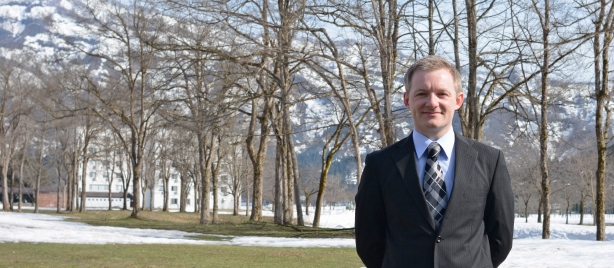 Daniel Parsons

Assistant Professor, English Language Program
Master of Education, Open University, UK, 2011
(dparsons@iuj.ac.jp / phone: x.413)
Courses

Oral Communication Skills and Academic Listening Skills
Academic English
English for Thesis Writing
Research Interests

Formative assessment in language teaching, corpus analysis for materials development, computer assisted language learning (CALL), second language identity
Major publications

・2014, 'An analysis of lexicogrammar in samples from a corpus of science texts', Kwansei Gakuin University Humanities Review, Vol. 19, pp. 107–119.

・2015, 'Innovations in classrooms concordancing', Kwansei Gakuin University Humanities Review, Vol. 20, pp. 81–97.

・2016, 'Teaching discussion skills in an EGAP curriculum: The case of Japanese science and technology undergraduates', Professional and Academic English: Journal of the English for Specific Purposes Special Interest Group, Vol 47, pp. 4–7.

・2017, 'Formative assessment in discussion tasks', ELT Journal, Vol.71(1), pp. 24–36.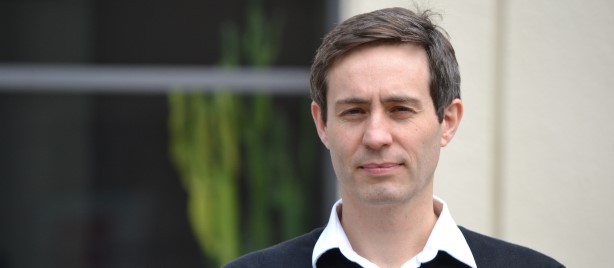 Russell Mayne

Assistant Professor, English Language Program
MA in TESOL/Applied linguistics, University of Leicester, 2007
(rmayne@iuj.ac.jp / phone: x.514)
Courses

Academic English
English for Thesis Writing
Text Skills
Research Interests

Research and meta-research, best practice in language teaching, testing and assessment, teacher education and teacher beliefs
Major publications

・2012 'Learning Styles: facts and fiction' Modern English Teacher Vol. 21 no. 4 pp. 66-68

・2013 'The importance of research' Modern English Teacher Vol. 22 no. 4 pp. 53-55

・2015 'What works and what doesn't in ELT' Language Issues: The ESOL Journal, Volume 26, Number 2, Winter 2015, pp. 4-6(3)

・2016 'the man who learns through his nose' in fact or fiction PEARSON

・2017 'A critical look at NLP in ELT' English Australia Journal, 33(1), p.43-45

・2018 'Debunking the Meshing Hypothesis in ELT' Impact (with C. Lethaby)

・(forthcoming) A critical examination of perceptual learning styles in English language teaching. International Review of Applied Linguistics in Language Teaching. (with C. Lethaby)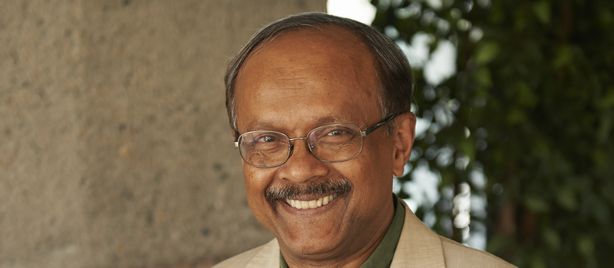 Mohammed K. Ahmed

Joint Appointment Professor
M.A. in Linguistics and English as a Foreign Language, Southern Illinois University at Carbondale, 1983
Ph.D. in Linguistics (concentration in Applied Linguistics), University of Delaware, 1988
(mkahmed@iuj.ac.jp / phone: x.422)
Courses

Oral Communication Skills and Academic Listening Skills
Academic English (writing)
English for Thesis Writing
Cross-Cultural Communication
Business Communication
Research Interests

Vygotskian sociocultural theory, cross-cultural communication, genre in academic research writing, English as a second/foreign language teacher education, Neuroscience, Positive psychology
Major publications

・The appropriation of gestures of the abstracts by L2 learners (with Steven G. McCafferty). In Sociocultural Theory and Second Language Learning, ed. by James P. Lantolf. Oxford: Oxford University Press, 2000.

・The cognitive function of linguistic performance: Tense/aspect use by L1 and L2 speakers (with James P. Lantolf and Frederick J. DiCamilla). Language Sciences, Vol. 19, No. 2, pp. 153-165, 1997.

・Speaking as cognitive regulation: A Vygotskian perspective on dialogic communication. In Vygotskian Approaches to Second Language Research, ed. by J. Lantolf and G. Appel. Norwood, NJ: Ablex Publishing Corporation, 1994.

・Task-based syllabus design: Specific needs in curriculum. In Language Use, Language Teaching and the Curriculum, ed. by V. Bickley. Hong Kong: Institute of Language in Education, Education Department, 1990.

・Psycholinguistic perspectives on interlanguage variation: A Vygotskyan analysis (with James P. Lantolf). In Variation in Second Language Acquisition: Psycholinguistic Issues, ed. by S. Gass, C. Madden, D. Preston, and L. Selinker. Philadelphia: Multilingual Matters, 1989.