Conversation Partner Volunteers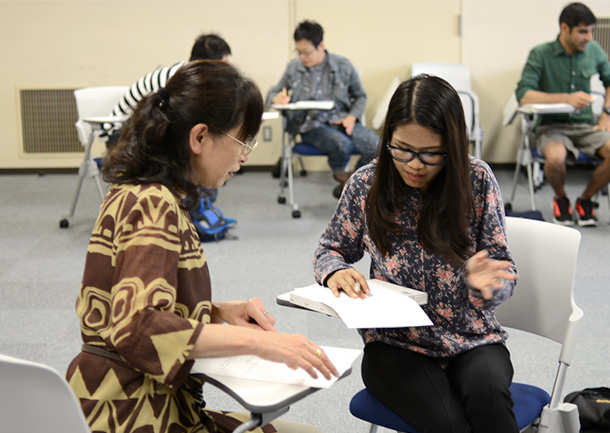 The Japanese Language Program at IUJ is currently recruiting volunteers to become conversation partners of our overseas students for both intensive and regular Japanese language courses.
Since our objective is to encourage our overseas students to speak as much Japanese as possible, it is not a requirement for volunteers to be able to speak English. There is no need for any concern about communication difficulties, as our teaching staff will be present at all times and readily provide assistance to the volunteers whenever necessary.
Overseas students at IUJ are offered Japanese language classes which run throughout all our academic terms. Based on the Japanese language proficiency, there are four levels: Elementary Japanese, Intermediate Japanese, Advanced Japanese and Basic Japanese, with one session of conversation drill approximately once a week for each level.