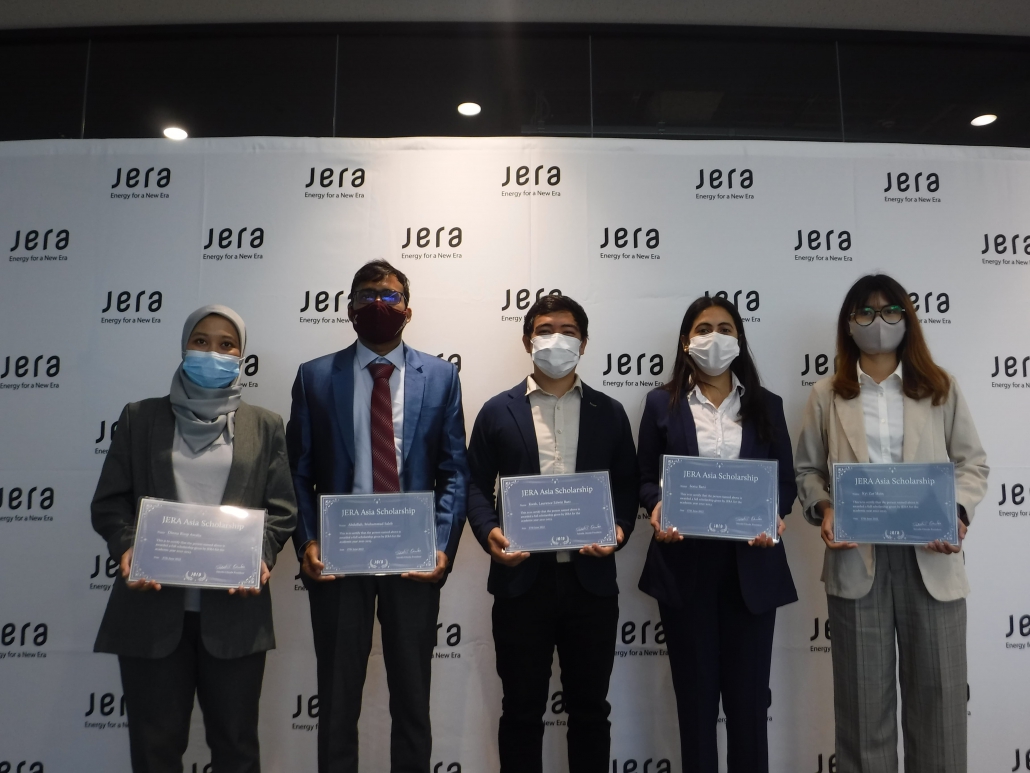 The 1st JERA Award Ceremony (JERA Asia Scholarship) was held at the JERA Main Office in Tokyo on June 27, Monday and the 5 scholars receiving this generous scholarship were invited.
Each scholar was given a scholarship certificate by Mr. Akihiko Taniguchi, who is our respected alumni (Class of 1995) and currently a Senior Supervisor in the General Affairs office at JERA.
The scholars also had a great opportunity to go see the inside of Kawasaki Thermal Power Station, a state-of-the-art LNG-fired plant that offers world-class performance, and gained a lot of knowledge of the advanced technologies used there.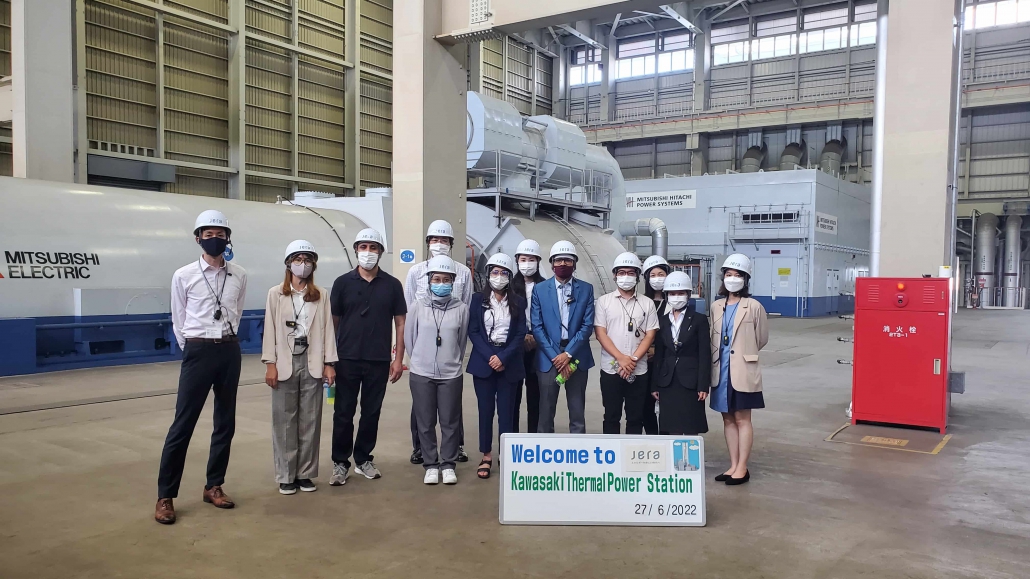 IUJ thanks JERA for its deep engagement with IUJ for scholarships and employment opportunities for IUJ students.
===
Office of Student Service
oss@iuj.ac.jp
===
https://www.iuj.ac.jp/wp-content/uploads/2022/07/dd417b885c39f3561c0b999dbc0a9baa-e1657074508300.jpg
214
321
Public Relations
Public Relations
2022-07-01 11:12:44
2022-07-06 11:28:38
The 1st JERA Award Ceremony (JERA Asia Scholarship)