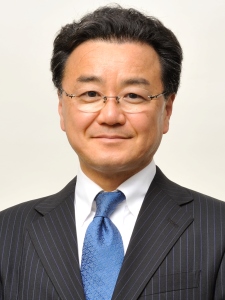 Tomohito Shinoda
Professor
※PhD Faculty Member
M.A. in International Relations, International University of Japan, 1986
Ph.D. in International Relations, Johns Hopkins University, 1994
Courses:
Contemporary Japanese Politics
History of International Relations
Japanese Foreign Policy
Research Interests:
Japanese Politics
Japanese Foreign Policy
US-Japan Relations
Major Publications:
Koizumi Diplomacy: Japan's Kantei Approach to Foreign and Defense Affairs, University of Washington Press, 2007.
Post Cold-war Japanese Foreign Policy: Domestic Political Process in National Security Policy Making, Mineruva Shobo, 2006. Winner of the Best Publication of Year Award from the Japan Association for International Security.
Leading Japan: The Role of the Prime Minister, Praeger, 2000.