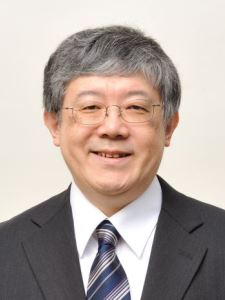 Shinichi Hirose
Professor of Organizational Behavior
Ph.D. in Management, Keio University, 2012
Master of Management with distinction, J.L. Kellogg Graduate School of Management, Northwestern University, 1989
B.A. in Letters, University of Tokyo, 1983
Previous Positions:
Associate Professor, Graduate School of Management, Kyoto University, 2012-2014 Assistant Professor, Graduate School of Business Administration, Keio University, 2010-2012 Fellow Researcher, The Toyo Bunko (Oriental Library), 2005-present Principal, A.T. Kearney K.K. (Tokyo), 2004-2005 Director, i2 Technologies Japan, Inc., 2001-2004 Director, CIS Corporation (Tokyo), 2000-2001
Director, Electronic Data Systems (EDS) (Tokyo), 1996-1999 Associate and Engagement Manager, McKinsey & Company, Inc., 1990-1996 Marketing Specialist, Computer Division, Hitachi Ltd., 1983-1990
Current Research Interests:
Human resource assessment and development procedures/methods
Global talent management
Management and development of impression skills
Major Publications:
Hirose, S. (2012). Dimensional Design of Assessment Centers in Japan –An Examination of Construct Validity–. Keio Business Forum, 29(1), 141-154.
Hirose, S. (2012). Validity of Assessment Centers in Japan (Dissertation). Unpublished.
Hirose, S. (2011). Assessment Center Practices in Japan: A Brief History and Challenges. In N. Povah & G. C. Thornton III(Eds.), Assessment Centres and Global Talent Management (pp. 441-452). Farnham, Surrey ; Burlington, VT: Gower Publishing.
Hirose, S. (2010). Assessment Centers in Japan: A Look Back and a Look Forward. Japanese Journal of Administrative Science,23(3), 237-243.
Hirose, S. (2010). The Trusted Relationship Web –The Use of Informal Information for Managing Risk and Boosting Innovation:From the Study of Enterprise Systems Industry in Japan– Keio Research Paper Series (Vol. 102, pp. 34). Yokohama, Japan: Keio University.