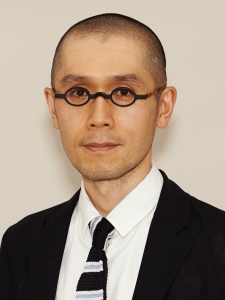 Motohide Saji
Associate Professor
※PhD Faculty Member
M.A. in Social Sciences, University of Chicago, 1998.
M.A. in Political Science, University of Chicago, 2001
Ph.D. in Political Science, University of Chicago, 2006.
Courses:
Human Rights and Global Justice
Global Civil Society
Peace, War and the Development of Modern Japan
Research Interests:
Political philosophy
Cosmopolitanism
Nationalism
Modern Japanese political thought and intellectual history
Major Publications:
"On an East Asian community, or Kant's cosmopolitan right reconsidered," Globalization and Regional Integration in Europe and Asia , Aldershot, UK: Ashgate, 2009, pp.123-142.
"On the division between reason and unreason in Kant," Human Studies: A Journal for Philosophy and the Social Sciences 32, no.2, June 2009, pp.201-223.
"Three aspects of the self-opacity of the empirical subject in Kant," Philosophy & Social Criticism 35, no.3, March 2009, pp.315-337.
"On tensions in Kant's account of reason in politics," Textual Practice 20, no. 4, December 2006, pp. 679-702.