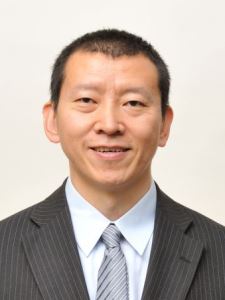 Ming Liu
Professor of Finance
Ph.D. in Finance, Binghamton University – State University of New York, 2011
Current Research Interests:
Market efficiency
International investment
Mutual funds
Major Publications:
–  "The 52-week high momentum strategy in international stock markets," Journal of International Money and Finance, Vol. 30 (1)(2011), pp 180-204, with Qianqiu Liu and Tongshu Ma
–  "Are short sellers informed ? Evidence from the 2007-2008 subprime mortgage crisis, "The Financial Review, Vol. 47 (1) (2012): 199-218, with Tongshu Ma and Yan Zhang.
–  "Momentum is really Short-term Momentum", Journal of Banking and Finance, January 2015, 50, pp169-182,with Qiang Gong and Qianqiu Liu.
– "Country and Industry Concentration and the Performance of International Mutual Funds", Journal of Banking and Finance, Forthcoming,with Takato Hiraki and Xue Wang.