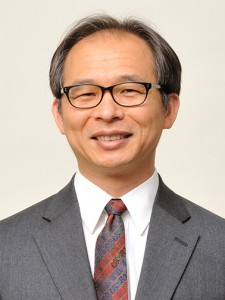 Hun Myoung Park
Associate Professor and Program Director of PMPP
※PhD Faculty Member
Graduate School of International Relations
M.A. in Public Administration, Korea University, Seoul, February 1993
Ph.D. in Public Policy, Indiana University, Bloomington, Indiana, May 2007
Courses:
Public Policy Modeling
Public Information Policy and Management
Introduction to Electronic Government
Public Management Information Systems
Current Research Interests:
Policy analysis
Public management information systems (e-government)
Public and nonprofit management, and quantitative data analysis
Major Publications:
"Do Campaign Websites Really Matter in Electoral Civic Engagement? Empirical Evidence from the 2004 Post-election Internet Tracking Survey." Social Science Computer Review, 26(2),Summer, 2008, pp.190-212, with James L. Perry.
"Does Internet Use Really Facilitate Civic Engagement? Empirical Evidences from the American National Election Studies." Civic Engagement in a Networked Society, edited by Erik Bergrud and Kaifeng Yang, 2008, Charlotte, NC: Information Age Publishing, pp237-270, with James L. Perry.
"Diffusing the Information Technology Education in the Korean Undergraduate Public Affairs and Administration Programs: Driving Forces and Challenging Issues," Journal of Public Affairs Education, 12(4),Fall 2006, pp.537-555, with Hanjun Park
"A First Look at Users Perception on the Seoul OPEN System," Building Good Governance: Reforms in Seoul, edited by Marc Holzer and Byong-Joon Kim, Seoul, Korea: National Center for Public Productivity and Seoul Development Institute, pp.71-85., with Gant, Jon P. and James L. Perry.