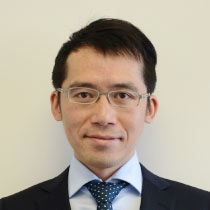 Cheng-Tao Tang
Assistant Professor

M.A. in Economics, National Taiwan University, 2003
M.A. in Economics, Brown University, 2009
PhD in Economics, School of Economics, UNSW, 2016
Courses:
Research Interests:
Labor Economics
Organizational Economics
Industrial Organization
Major Publications:
"The Earnings Difference of Male Workers in Urban China between 1993 and 2006" (with Shih-Hsun Hsu) Journal of Social Sciences and Philosophy, 2014, 26(2): 293-331.
"Minimax Play at Wimbledon: Comment" (with Shih-Hsun Hsu and Chen-Ying Huang). American Economic Review, 2007, 97(1): 517-523.