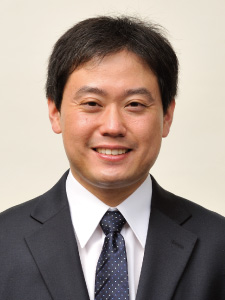 Seunghoo Lim
Assistant Professor
※PhD Faculty Member

M.A. in Public Management, Seoul National University, 2011
PhD. in Public Administration, Florida State University, 2015
Courses:
Public Policy Process
Public Finance and Budgeting
Environmental Policy
Research Interests:
Theories of the Policy Process
Participatory Governance, Policy Networks, and Social Network Analysis
Risk Policy , Disaster Management, and Health Policy
Public Budgeting and Financial Management
Major Publications:
"Stakeholders in the Same Bed with Different Dreams: Semantic Network Analysis of Issue Interpretation in Risk Policy related to Mad Cow Disease," Journal of Public Administration Research and Theory. 26(1): 79-93. 2016. (with F. S. Berry & K-H Lee).
"Has Competition Increased Hospital Technical Efficiency?" Health Care Manager. 34(2): 106-112. 2015. (with K-H Lee, J. Park, & S-C Park).
"To Whom Do Bureaucrats Need to Respond? Two Faces of Civil Society in Health Policy," Social Science & Medicine. 123: 269-277. 2014. (with K-H Lee, H. S. Suh, & K-H Bae).
"Untangling the Complexity of the Association between Contracting and Local Fiscal Performance and Income Inequality in Terms of Competing Values," Lex Localis – Journal of Local Self-Government. 12(4): 851-871. 2014. (with Y. Oh & J. Park).
"Medicaid Inpatient Costs and Nested Structural Analysis Using a Hierarchical Linear Modeling (HLM) Approach," Health Services and Outcomes Research Methodology. 13(2-4): 157–173. 2013. (with K-H Lee, S-C Park, & J. Park).
"Maritime Policing Reform in South Korea: The Sewol Ferry Disaster and the Blaming Game," Public Administration and Development. Forthcoming. (with J. Moon & Y. Oh).
"Evolutionary Process of Social Capital Formation through Community Currency Organizations: The Japanese Case," VOLUNTAS: International Journal of Voluntary and Nonprofit Organizations. Forthcoming. (with H. Nakazato).
"Connecting a Missing Link between Participation in Administration and Political Participation: Moderating Role of Political Efficacy," International Review of Administrative Sciences. Forthcoming. (with Y. Oh).
"Online versus Offline Participation: Is the Democratic Potential of the Internet Realized?" Public Performance & Management Review. Forthcoming. (with Y. Oh).
"Expelled Uninsured Patients in a Less-Competitive Hospital Market in Florida, USA," International Journal for Equity in Health. Forthcoming. (with K-H Lee & J. Park).
"Community Rebuilding Processes in a Disaster-damaged Area through Community Currency: The Pilot Project of "Domo" in Kamaishi, Japan," Disaster Prevention & Management. Forthcoming. (with H. Nakazato).
"Are Networks Flat or Vertical?: Developing a Multi-Level Multi-Dimension Network Model," Public Organization Review. Forthcoming. (with S. Park).