On July 14th, 2018, IUJ welcomed 20 students of Yokohama Municipal Minami High School (Minami High School) to give English training program which attempted enhancing their presentation skill.
Minami High School, which designated as Super Global High School (SGH), aims at "developing next generation business leaders from international city, Yokohama." Under this initiative, based on "time of integrated study", they attempts to research and develop next generation leaders who can conceive ideas which would solve social challenges mainly in south-east Asia area, and who can carry out those ideas by creating a sustainable social business.
In this English training program, all the language was English including presentations about their research results from the students. Professor Mohammed K. Ahmed, specially appointed professor of Graduate School of International Management, gave lectures such as how to speak before audiences, what more effective structure to make people understand your idea is, and a best style in Q/A. In addition, as 6 IUJ students from Asia participated in this program as facilitators, we are sure that discussion in groups and further interactions through lunch break and campus tour with facilitators enriched their day.
IUJ will continue to lead the globalization in this society through collaborating with SGH which aims at developing global leaders who would work on international stage.
Office of Top Global University Project
Tel : 025-779-1486  Mail: sgu@iuj.ac.jp
http://www.iuj.ac.jp/wp-content/uploads/2018/07/193e2.png
592
1120
Top Global University Project
Top Global University Project
2018-07-23 10:00:32
2018-07-23 09:47:22
English Presentation Training Program for Yokohama Municipal Minami High School was Held

Event:

Study in Japan Fair 2018 in Yangon, Myanmar by Okayama University Japan Educational Information Center Myanmar

Date:

Saturday, August 18, 2018

Time:

9:00am  –  4:00pm

Location:

Novotel Yangon Max: 459 Pyay Road Kamayut Tsp, Yangon, Myanmar
>>>MAP

Application:

Please fill out the Application Form and submit
>>>Application Form
Living in Myanmar right now, and looking to further your education in Japan? The International University of Japan is participating in an Study-in-Japan Fair held by Okayama University Japan Educational Information Center Myanmar on Saturday, August 18 to give prospective students insight into what the school has to offer.
IUJ was established in 1982 as the first English-language graduate school in Japan. Currently, 360 students from 60 countries undertake studies at the university, with over 4,300 additional alumni hailing from a total of 129 countries. It truly lives up to being the university Where the World Gathers.
IUJ is a school that is continually growing – not just by the number of countries that students hail from, but in its international standing. The Graduate School of International Management proudly obtained accreditation from AACSB International in February this year, and the University's PhD program was inaugurated in 2015 with the number of doctoral candidates increasing annually.
At the IUJ booth at this Study-in-Japan Fair in Yangon,  those interested in applying to IUJ for the 2019 academic year or in the near future will be given the opportunity to find out more about what the university has to offer, as well as the chance to meet faculty and alumni for first hand accounts of their experiences with the school.
For more detail of this event, please see Okayama University Educational Information Center website at
http://www.okayama-u.ac.jp/user/myanmar/info.html
 If you are not able to attend this event and want to know more about IUJ, we are able to arrange our Alumni in Myanmar to contact with. Please contact us in advance for making arrangements for you.
Contact:
Office of Admissions and Career Support (OACS)
E-mail: contact@iuj.ac.jp
TEL: 025-779-1104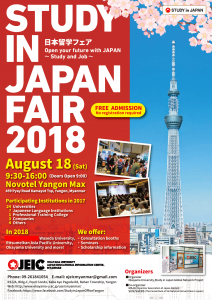 http://www.iuj.ac.jp/wp-content/uploads/2018/07/FairMyanmar_August26.png
100
260
Public Relations
Public Relations
2018-07-13 15:26:44
2018-07-19 11:33:18
IUJ is participating in the Study in Japan Fair in Yangon, Myanmar
Dr. Andrea Pressello, an IR part-time lecturer received the 14th Nakasone Yasuhiro Incentive Award by the Nakasone Yasuhiro Peace Institute on July 6th.
~Quotation from the Nakasone Yasuhiro Peace Institute website~
Reason for selection: As a student from Italy who came to study at GRIPS, Mr. Pressello pursued research in Japan's postwar Southeast Asia policy toward a PhD degree in international relations. He has been teaching at GRIPS, International University of Japan, and Keio University, where he gives comprehensive lectures on Japanese history and culture, diplomatic history and foreign policy to international students, with a perspective that differs from that of a Japanese professor. The JICA-University Alliance, begun in commemoration of the 150th Anniversary of the Meiji Restoration, will actively collaborate with GRIPS and International University. Highly evaluated for his work in both research and practical arenas, Mr. Pressello is expected to play an important role of bridging Japan and the world.
http://www.iips.org/en/award/winner.html
The Nakasone Yasuhiro Award is given to both honor meaningful achievements in the political, economic, cultural, and science and technology fields and encourage further endeavors which will contribute toward the realization of true peace and prosperity in the international community.
For more information of the Nakasone Yasuhiro Award
http://www.iips.org/en/award/index.html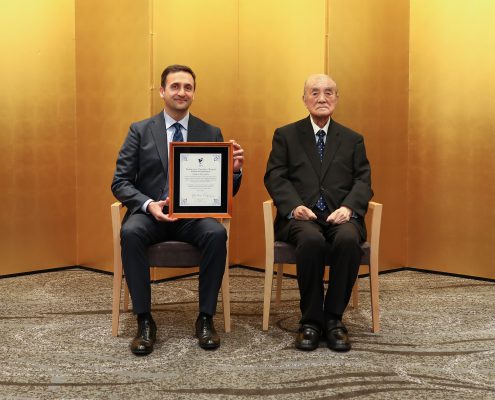 Contact:
Office of Admissions and Career Support
025-779-1539
media@iuj.ac.jp
http://www.iuj.ac.jp/wp-content/uploads/2018/07/eyecatch.png
400
600
Public Relations
Public Relations
2018-07-12 15:48:14
2018-07-12 17:03:53
Dr. Andrea Pressello received the 14th Nakasone Yasuhiro Incentive Award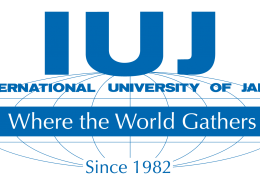 IUJ started in 1982 and will be 35 years old in 2017. In commemorating…
http://www.iuj.ac.jp/wp-content/uploads/2016/05/White-2.png
850
1650
Office of Student Services
Office of Student Services
2016-08-24 15:29:53
2016-08-26 17:27:02
IUJ's 35th Anniversary Logo Design Wanted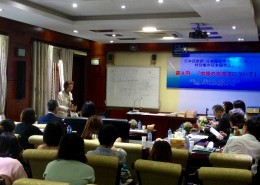 The Intensive Japanese Program for Vietnamese Japanese teachers…
http://www.iuj.ac.jp/wp-content/uploads/2016/08/FullSizeRender-1.jpg
2448
3264
Public Relations
Public Relations
2016-08-10 18:00:39
2016-08-10 18:06:34
The Intensive Japanese Program for Vietnamese Japanese teachers and Japanese language researchers started in Hanoi, Vietnam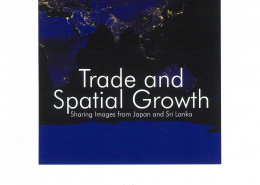 We are pleased to announce that the following book based on a…
http://www.iuj.ac.jp/wp-content/uploads/2016/08/20160805163957.png
2340
1654
Public Relations
Public Relations
2016-08-08 18:05:19
2016-08-08 18:05:19
The book titled "Trade and Spatial Growth: Sharing images from Japan and Sri Lanka" authored by Professor Sirimal Abeyratne and Professor Nawalage. S. Cooray had published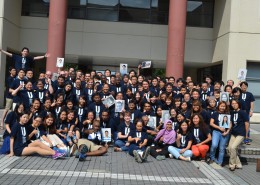 IEP is an 8-week intensive English program held between mid-July…
http://www.iuj.ac.jp/wp-content/uploads/2016/07/IEP2015.jpg
850
1275
Public Relations
Public Relations
2016-07-27 17:35:58
2017-09-05 10:15:10
Intensive English Program(IEP) has started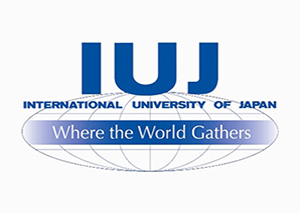 1. Overview of the case (1) On December 19, an incident took…
http://www.iuj.ac.jp/wp-content/uploads/2015/03/WWG_w3.jpg
213
300
President Office
President Office
2016-07-20 18:17:31
2016-07-25 13:06:18
Regarding the July 16 article by Asahi Shimbun No.2
Facts about the 2015 December case