The Open Campus will be held on Saturday, May 12, 2018.
You can look around campus and town, talk with students and meet faculty member(s) individually. In addition, there will be the International Festival by IUJ students from 2 pm to 6 pm (tentative).
Please join this special event and feel the IUJ EXPERIENCE!
Your friends and family are also welcome!
====================================================
Open Campus Tentative Schedule:
Date: May 12 (SAT)
Time: 11:00 – (15:00)
(We will pick you up at the ticket gate, Urasa Station at about 10:00 am.)
10:45- Lv. IUJ bus stop, East side of Urasa station*
10:55 Ar. IUJ
11:00- Explanation about IUJ
11:30- Lunch with Students
12:10- Campus Tour (Matsushita Library & Information Center, Student Dormitories, Gym, etc.)
13:15- Individual Q & A with Faculty & Staff members
(15:00) Visit International Festival
(18:00)- closed**18:20 Lv.IUJ
*If you will come by car, please come to IUJ Main Entrance by 10:50 am (not Urasa station).
**You can also enjoy International Festival until 6 pm.
The bus services between IUJ and Urasa station will be available.
Further Information about the schedule will be provided to prospective participants later.
=================================================
To attend the Open Campus, please inform us of your name, phone number, contact address, current working place or university, and program(s) in which you are interested via email contact@iuj.ac.jp  by May 7, 2018.
If you would like to stay overnight, we can reserve a room at a hotel near Urasa station for you.
(Please note that this event is for Residents of Japan or those who already have plans to come to Japan.) If you have any question, please do not hesitate to contact us.
We look forward to seeing you on our beautiful campus soon!
Fumiko Hirasawa
Office of Admissions and Career Support (OACS)
International University of Japan (IUJ)
E-mail: contact@iuj.ac.jp
TEL: 81-(0)25-779-1104
FAX: 81-(0)25-779-1188
=================================================
JR Joetsu Shinkansen (bullet train) Tentative Time table
(Revised on March 2017) for your information:
1.from Tokyo area
(Outward)
8:52 Lv. Tokyo St.  10:38 Ar. Urasa St.(Max TOKI 309)
(Homeward)
17:59 Lv. Urasa St. 19:40 Ar. Tokyo St. (TOKI 338)
18:48 Lv. Urasa St. 20:12 Ar. Tokyo St. (Max TOKI 342)
2.from Niigata area
(Outward)
10:15 Lv.Niigata St. 10:53 Ar.Urasa St.(Max TOKI 316)
(Homeward)
18:12 Lv.Urasa St.   18:48 Ar.Niigata St.(Max TOKI 333)
19:14 Lv.Urasa St.   19:51 Ar.Niigata St.(Max TOKI 337)
==================================================
The International Festival 2017 on our web news:
http://www.iuj.ac.jp/20170515/
http://www.iuj.ac.jp/wp-content/uploads/2017/12/OPEN-CAMPUS_May122018.png
100
260
Public Relations
Public Relations
2017-12-08 17:09:36
2017-12-08 17:09:36
IUJ will hold the Open Campus on May 12
The Japan Business Model Competition Niigata Round 2017 was held at Niigata University on December 3, 2017 (Sun).
This competition was organized by Hokuetsu Bank and International Collaboration for Local Organizations in Venture and Entrepreneurship (ICLOVE), co-organized by Niigata University and International University of Japan (IUJ).
The most important of this competition is identifying and tracking business model hypotheses and testing and validating those hypotheses with customers.
Eight teams participated from 4 universities and gave the 10 minutes presentation each.
As a result of strict examination, "Fresh Deli" business model presented by one of IUJ team (Nguyen Thuy Duong and Vu Manh Tuan) received the ICLOVE award and the entry qualifications for the JBMC Tokyo round in February.
We hope they brush up the "Fresh Deli" in order to participate the IBMC which will be held in U.S.A.
http://www.iuj.ac.jp/wp-content/uploads/2017/12/JBMC2017.jpg
575
1276
MLIC Computing
MLIC Computing
2017-12-07 13:46:53
2017-12-07 17:03:58
The Japan Business Model Competition Niigata Round 2017
The IUJ Info. Session will be held in Tokyo on Saturday, February 3, 2018.  We will explain about IUJ, Admissions and scholarship information, and our Alumni will tell you about their experiences at IUJ.  We welcome all of you who are interested in IUJ: Where the World Gathers.
Info. Session in TOKYO
Date: Saturday, February 3, 2017
Time: PM2:00 – PM4:00
Location: IUJ Tokyo Office (Harks Roppongi Bldg.2F, 6-15-21 Roppongi, Minato-ku, Tokyo 106-0032 Japan)
<Tentative Schedule>
13:30- Reception starts
14:00- Greetings
14:05- IUJ DVD show
14:10- Explanation about IUJ, Master's programs of the GSIM & GSIR, and Admissions & Scholarship Info.
14:50- Break
15:00- Alumni's Experiences at IUJ
15:15- Q & A / (Private Inquires if you need)
(16:00) Close
Please fill in the application form for your participation by January 31.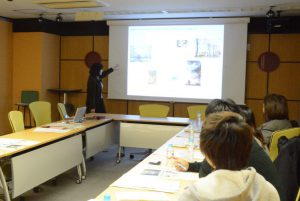 <Future Info. Session and oversea Fair>
http://www.iuj.ac.jp/admission/opencampus/
<Contact>
Office of Admissions and Career Support (OACS)
International University of Japan (IUJ)
E-mail: contact@iuj.ac.jp
Phone: 025-779-1104
http://www.iuj.ac.jp/wp-content/uploads/2017/12/Info.-Tokyo_2018Feb.png
100
260
Public Relations
Public Relations
2017-12-01 14:30:40
2017-12-01 14:31:37
The IUJ Info. Session in Tokyo on Saturday, February 3, 2018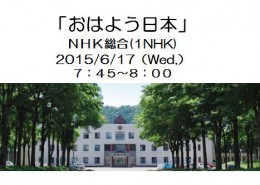 IUJ was introduced on TV on June 17th about the IUJ efforts for…
http://www.iuj.ac.jp/wp-content/uploads/2015/06/ohayou3.jpg
332
566
President Office
President Office
2015-06-18 09:04:12
2015-08-26 09:00:05
IUJ was introduced on TV on June 17th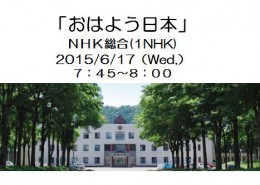 Minamiuonuma-city visited IUJ on June 9 to talk about their plan…
http://www.iuj.ac.jp/wp-content/uploads/2015/06/ohayou3.jpg
332
566
President Office
President Office
2015-06-15 09:03:41
2015-06-18 08:53:18
IUJ will be introduced on TV on June 17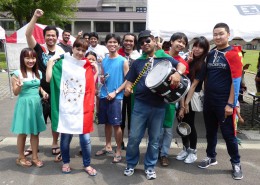 The Minami Uonuma Gourmet Marathon was held in Minami Uonuma…
http://www.iuj.ac.jp/wp-content/uploads/2015/06/unnamed.jpg
774
1377
President Office
President Office
2015-06-14 18:55:56
2015-06-25 11:03:22
IUJ awarded the special cheering prize of the Minami Uonuma Gourmet marathon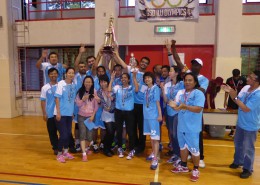 IUJ Olympics was held on May 30 - June 6. This is an annual…
http://www.iuj.ac.jp/wp-content/uploads/2015/06/Genki-falcon.jpg
2248
4000
President Office
President Office
2015-06-11 13:27:52
2015-06-11 17:46:29
IUJ Olympic was held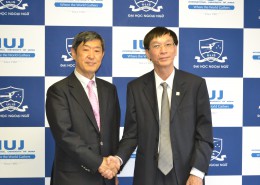 The International University of Japan (IUJ) and University of…
http://www.iuj.ac.jp/wp-content/uploads/2015/06/DSC_0358.jpg
3072
4608
President Office
President Office
2015-06-10 13:31:57
2015-06-22 19:47:59
IUJ ULIS have signed a MoU