Training Programs for Enterprise
IUJ, with its uniquely internationalized campus environment where English is the shared language, proudly offers special training programs to Japan's leading corporations. lUJ's international students participate in these programs as facilitators making the programs different from what other institutions can offer. The common theme for the programs is to help corporate Japan prepare to be more effective in the emerging markets.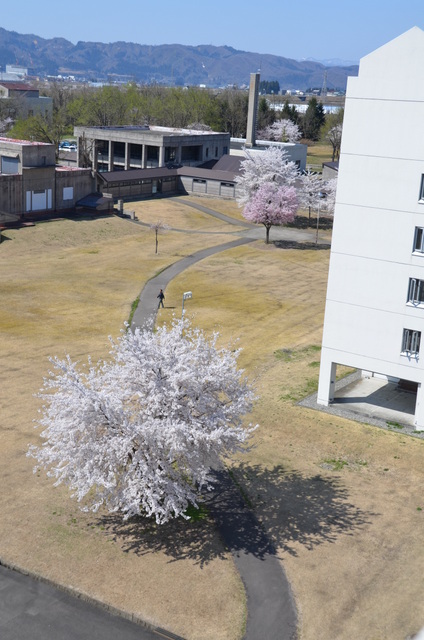 The following is order-made program:
 Global Leadership Program (GLP)
The contents are similar to the above 1 week management program. This program is held in autumn season every year.

The following are examples of such tailor-made programs:
---
Fuji Xerox English Program (Non-Degree Program)
Fuji Xerox English Program is a 11-weeks English training program for employees of Fuji Xerox Co., Ltd. who will take his/her post in a country of the Asia-Pacific region to enhance their capability for accommodating global society. The first 7 weeks of the program, participants focus on improving basic English skills, and in the latter 4-weeks of the progra m, they will join lUJ's summer intensive English Program (IEP) to acquire practical English skills and receive training in cross-cultural communications, multi-cultural awareness, interpersonal skills, and leadership skills. The program takes place on the IUJ campus, promoting interaction with IUJ international students, which enables participants to improve their English skills and obtain a business-oriented mindset both inside and outside the classroom.
1 Week English Program (Non-Degree Program)
A 1-week program aims to train its employees to be able to communicate smoothly in English in multi-cultural business environments. IUJ's skilled English faculty guides the learning, and our international students participate to encourage English usage in class and in social settings. Participants learn how to engage in meetings, carry on discussions, socialize in an allEnglish environment, give presentations to an international audience, and write business emails, etc. They immediately put their new skills into practice during class and in campus functions.
1 Week Management Program (Non-Degree-Program)
IUJ offers customized 1 week programs for Japanese corporate employees and overseas staff. These programs provide specialized trainings which are essential for global leaders. Typically the programs focus on two goals. The first focus areas deal with intercultural communication and management skills (soft side, such as cross-cultural communications and presentation). The other focus areas include functional international management skills (hard side, such as strategic management, financial accounting, and organizational behavior). All sessions are designed to be highly interactive and intensive, involving IUJ's international students who serve as discussion facilitators who cooperate and challenge the participants in conducting their coursework.